Through disruption and innovation, FinTech has made financial markets and systems more efficient, and improved overall customer experience, everywhere from New York to Johannesburg. In this rapidly growing industry, lead generation is still one of the biggest challenges.
Most

marketing strategies

fall under two categories - push and pull marketing. Pull marketing tactics, also known as inbound marketing, involve bringing potential customers to you with quality content and a nurturing sales funnel. In this article, we take a look at three inbound marketing lead generation trends, and the part data plays in this shift.



1. Segmentation of audiences


Market segmentation makes your target marketing more specific and more appropriate to your audience. You can break down genders, age groups, locations, and online behaviours into shared characteristics. Rather than taking a broad approach, it's important for FinTech startups to design a message that speaks straight to their audience.
The key to targeting content directly to specific markets is Big Data. Segmenting your audience correctly can bring great results but requires a lot of research. For example, a FinTech business may want to target millennials through desktop, but 80% of millennials have their smartphone at their side, day and night (Google, 2015). With this kind of data, a better targeted strategy can be built.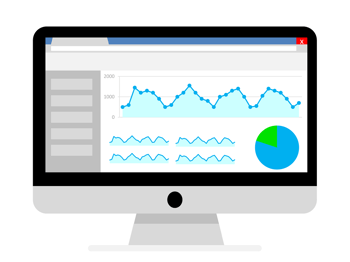 2. Customised content
Content marketing has become more important than ever for FinTech startups. Financial services are moving away from costly traditional marketing tactics in favour of inbound marketing tactics that put the customer first.
With search engine optimisation and social media to push out content, and simple tools like Buzzsumo to generate content ideas, FinTech brands can see which topics are trending in their industry and where the opportunities for education are. For example, the impact of Brexit is an extensive topic to cover, no matter what your industry.
Content is also being promoted using integrated campaigns which cover both PR and social channels. It's not just about creating content for your website, it's about using content tools that spread that content.
Alongside the trends we have discussed, we have also seen a rise in integrated campaigns to promote custom content across PR and social channels, growing your company's brand awareness and lead generation.


3. Social media data

We've seen a big shift in the number of FinTech companies using social media for lead generation. By listening to your audience and posting valuable content through different social media channels, customers can self-identify with the content, becoming warmer leads that convert at a higher rate.

Social media platforms have given businesses the ability to see how they're performing in terms of reach and engagement. With this data, FinTech startups can learn what works and what doesn't, developing their lead generation and inbound strategy accordingly.
This data identifies the best days and times to post, who engages with the content, and much more.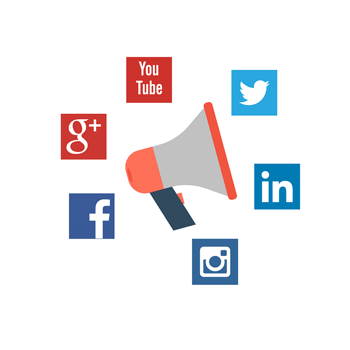 Summary
These three trends will continue to help FinTech brands disrupt the market and overtake legacy financial services. Have we missed something? Let us know.
Think your FinTech business could benefit from a Marketing Strategy Session? Get a Free Marketing Strategy Session with a FinTech Marketing Expert today!
Inbound FinTech is an award-winning digital growth agency and Diamond-Tiered HubSpot Partner. We help FinTech businesses significantly improve their marketing performance.
We can transform your lead generation process, boost website traffic and help you to attract your ideal customers and generate quality leads through proven inbound marketing tactics and strategies.