Our CEO Sheila Mitham was recently interviewed by HubSpot for its Agency Unfiltered video series. The series gets exclusive insights from HubSpot agencies about their methods and experiences, and how they help businesses to grow using modern marketing tools and techniques. In the video, Sheila discusses the importance of thought-leadership content in B2B marketing.

Watch the video and get our tips on the best ways to leverage thought leadership to drive quality leads for your business.
What is thought-leadership content and why is it important?
Thought-leadership content is essentially content created by organisations and marketers to offer expert insights into a particular topic or area of interest. In B2B marketing, thought-leadership content usually serves the purpose of demonstrating knowledge, expertise and authority in a particular industry or niche, to build audience trust and nurture prospects in their browsing and buying journey. If a prospect is interested in finding a solution to a business challenge, good thought-leadership content can influence their buying decisions.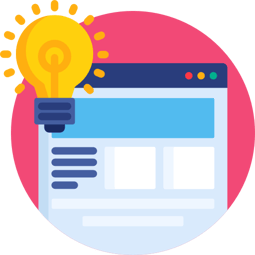 Thought-leadership content can take various forms, from long-form blogs and ebooks to whitepapers, industry reports and even videos. The key to effective thought-leadership content is establishing subject areas that your business wants to be known as an authority in and identifying experts within your business (and the industry) who can offer key insights. It's important to link content to persona pain points, highlighting solutions that your business can offer. Solution-based thought leadership is a powerful nurture device in the B2B space, especially in Financial Services marketing, where the sales cycle is often lengthy.
Thought-leadership content can become an evergreen lead generation tool, if supported by SEO and amplified by sharing content on social channels and relevant groups, and via paid campaigns. You can develop an outreach strategy to earn backlinks from your thought-leadership content.
Watch Sheila Mitham discuss thought leadership with HubSpot's Kevin Dunn in Agency Unfiltered
As an inbound marketing agency for the Financial Services industry, we regularly create lead generation campaigns that utilise thought-leadership content. The sales cycle for FinTech companies and organisations in the Financial Services sector can be long, as the products and services being offered often require significant investment and commitment from interested parties. Therefore, building brand awareness, trust and authority in your sector during this period of consideration and business-case building is key.
Check out the video below, where Sheila talks to HubSpot's Kevin Dunn about how Inbound FinTech incorporates thought leadership in Financial Services marketing campaigns, to create valuable and credible content, addressing customer pain-points and building audience trust.
Key takeaways from the Sheila's Agency Unfiltered video with HubSpot
Here are the key takeaways from Sheila's Agency Unfiltered video with HubSpot on the importance of thought-leadership content in Financial Services marketing:
Consider creating a multi-participant piece of thought-leadership content

Leverage the power of video content
Use thought-leadership for account-based marketing campaigns
We look at these takeaways in further details below...
Creating multi-participant thought-leadership content
Multi-participant thought-leadership content, such as a whitepaper, is a great way to build a new lead generation campaign. The whitepaper can be the primary content for capturing leads, both organically and via paid campaigns (including LinkedIn Ads), with the insights from the whitepaper being repurposed to form additional content focused on more specific subtopics and addressing long-tail keywords. Think short blogs, social posts or webinar topics.
This helps to build cluster content to cover various key topics and to help more prospects find your company website via different search terms and keywords. It also arms marketers with more content to nurture leads across various channels and stages of the funnel. Do extensive keyword research to identify relevant questions and keywords that your audience is asking on the topics you're covering.
Utilising video content
If you're pulling in various experts and industry figures for industry reports, it's a great idea to get some of their opinions on video. Then you can transcribe the video and use quotes for written content, whilst using the video as a lead capture or lead nurturing piece. If you edit the video, you can use short video clips for YouTube, social channels like Facebook and LinkedIn, or for embedding them on key website pages and relevant blogs.
Account-based marketing (ABM) and LinkedIn Ads
As we've mentioned, due to the long sales cycle and high-deal value involved in Financial Services, marketers must work hard to nurture leads and build trust. The quality of leads is far more important than the quantity. Account-based marketing (ABM) is an increasingly popular approach to B2B lead generation, due to its highly-targeted approach and focus on key decision-makers within relevant organisations.

Using thought-leadership content in ABM campaigns can be very effective in the Financial Services marketing. LinkedIn Ads enable Financial Services marketers to target the most suitable companies and decision-makers and authoritative content drives quality leads into your pipeline.
Building the right target audience is only one piece of the puzzle. Getting the creative and messaging right is crucial to delivering a compelling ABM campaign. Your creative must pass the blink test and get people engaged with your ads, whilst using the right terminology and keywords helps your content to resonate and capture interest and trust from the outset. But don't set it and forget it. Test and optimise ads to make the most your campaign budget, reduce the cost-per-lead (CPL) and cost-per-click (CPC), and achieve the best possible ROI.
For more information about HubSpot's agency video series and for the full transcript of the interview with Sheila, check out Agency Unfiltered: Using Thought Leadership to Boost Client Results.
Biggest challenges for a marketing agency owner in Financial Services
In HubSpot's Agency Unfiltered video on thought leadership, Sheila is asked about the challenges she's faced and strangest things about agency life. We've added some quotes below:
Sheila talked about the challenge of overcoming established client views on traditional marketing approaches and reluctance to change and try new channels and methods.
"Some brands don't want to be seen to pay for an ad. They think it's cheating or it's not them. They don't pay for ads, some say. There is a certain ego to it. So, we describe the account-based marketing route and the nurturing process, explaining that we know the sales cycle can be long, and that the deal value is hundreds of thousands of dollars, say, and that's why we're going to target key accounts with thought leadership-based ABM campaigns."
Sheila has learned that most business leaders don't want lots of details and they need marketing approaches to be explained concisely. And, at the end of the day, they just want to see results.
"We talk to business owners in simple terms. We explain that our lead generation approach is uber-targeted and that we will only go after the leads that they want us to go after. There is minimum wastage and only the people who we want to see the ads will see them. It's not just display ad, it's a credible piece of thought leadership that can also be used in the sales process and for online and offline purposes. They understand that."
All successful marketing agencies learn from mistakes and failures. Sheila explained some of the key learnings for Inbound FinTech.
"One of the biggest learnings, perhaps, has been realising the importance of doing the right research and staying strategic. Don't spray and pray. It's a huge waste of time and money. Campaign set-up is vital. Do the research, test audiences and find your sweet spot. Your audience might be too big or too small - you can go too niche. On a particular vertical, the audience tends to exhaust quite quickly, so don't let CPL rise too much before changing the audience and creative. And don't set and forget. Optimise your campaigns to keep ROI high."
Ideas for effective thought-leadership content
If you're looking to plan a marketing campaign that utilises thought leadership, we've listed some of the most common and effective forms of thought-leadership content below:
Long-form blogs and articles
Case studies
Multi-participant whitepapers
Industry reports
Checklists and cheatsheets
Slideshares
Ebooks and downloadable guides
Webinars and podcasts
Videos
These are all great formats for thought-leadership content that can be used in B2B lead generation campaigns. Some can be gated, so you can capture leads via forms, offering the insights as content offers in a value exchange. Other thought-leadership content can be used to nurture leads, either when they return to your website or through workflow emails or remarketing ads.
Summary: Thought-leadership content in Financial Services marketing
We hope you've found our blog on the power of thought-leadership content in Financial Services marketing useful. We've offered you some handy tips and insights about the types of thought-leadership content you can create, how to use it effectively and the strategic processes that go into building a successful B2B lead generation and nurturing campaign.

If you'd like to know more about working with an experienced digital marketing agency on highly-targeted lead generation campaigns, get in touch with our team today.
Inbound FinTech is an award-winning UK marketing agency for the Financial Services industry, based in London's financial district. Book a free consultation to learn how we could help your financial business or take a look at our marketing growth packages.