We received some great news at the end of April - we won another HubSpot Impact Award for Sales Enablement strategy! It's our second Sales Enablement award from HubSpot and our third Impact Award in the last 12 months. The award recognises the impact we created for clients using HubSpot's Sales tools and strategies. Learn about these awards and how we're helping financial brands to grow better with HubSpot.
More than just a marketing agency
We're really pleased to win another award for Sales Enablement strategy, as it reiterates how Inbound FinTech is more than just a marketing agency. We help companies to grow better using a combination of marketing, sales, service and web development skills and strategies, plus our expertise in software migrations and integrations.
In early 2020, we became a diamond HubSpot partner agency, which is an awesome achievement for an agency that was only founded a few years ago. We're one of the fastest-growing HubSpot agencies in the world. And after picking up a Marketing Enterprise 2020 Solution Partner award in February, this latest award is another great boost for the agency.
What are the HubSpot Impact Awards?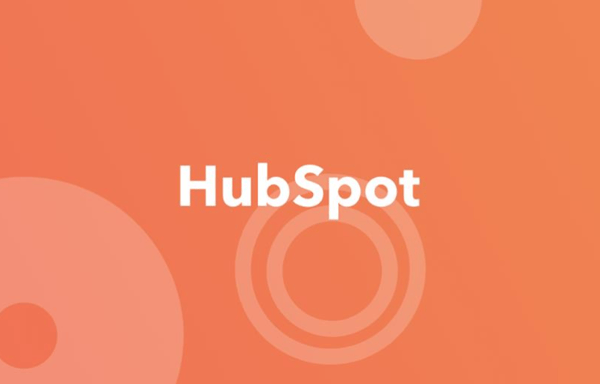 The HubSpot Impact Awards are in their fourth year now and they reward agencies that create impact for clients across a number of areas, such as Marketing, Sales, Service, Integrations and Website Design.
Winning one of these awards means that you've demonstrated a high level of performance in addressing business challenges, providing solutions, delivering results and creating a lasting impact. So, for Inbound FinTech to have won three Impact Awards in the space of a year (for Sales Enablement strategies and integrations), it's high praise and great recognition of the team's hard work and collaboration with clients.
Read about our 2019 HubSpot Impact Award wins for Sales Enablement and Integrations Innovation.
How we won a 2020 HubSpot Impact Award for Sales Enablement strategy
This latest HubSpot Impact Award for Sales Enablement strategy was in recognition of our work with IBS Intelligence, the world-renowned FinTech analysts and publishers. We were working with the company on projects to optimise their website user experience, lead gen and marketing performance when we identified the opportunity to increase their sales process efficiency.
The Inbound FinTech team took on a new project to implement Sales Enablement strategies and utilise HubSpot's automation tools. The project included:
An audit and assessment of the client's existing sales process
Scoping out process optimisation opportunities
Reducing manual tasks through sales automation tools
Creating workflows to nurture leads effectively across a range of campaigns
Sales enablement training and workshops run by our HubSpot specialists
Aligning Sales and Marketing teams to improve communication and conversions
This just scratches the surface of a transformational project that created impressive results and big impact for the client, including improving their number of deals by 20%.
Hear from one of the key members of the IBS Intelligence team, Priyanka Wani, talking about the impact of our Sales Enablement strategy and HubSpot's automation capabilities.
Check out the case study of our award-winning Sales Enablement strategies for IBS Intelligence: How to Use Sales Automation Tools to Increase Efficiency and Boost Revenue.
Maintaining performance and growth during the lockdown
Business plans for many companies have been severely hampered by the global pandemic in 2020, which has wreaked havoc across so many sectors. We've all had to adapt our work and personal lives, and most success stories during the lockdown have been about innovation and resilience in the face of adversity. So, when we heard we'd won an Impact Award, it was a huge boost for the agency and great motivation for the team.

The Covid-19 pandemic has presented various logistical challenges. Businesses have embraced different ways of communicating and collaborating. Although we have felt the effect too, we already had a solid remote-working culture within the agency, which has allowed us to maintain performance and kept us in a good position to help our clients continue to grow and adapt to the situation in the best ways possible.
How Inbound FinTech can help
As a leading HubSpot agency (now elite-tiered), Inbound FinTech is one of the leading HubSpot agencies in the world. We work predominantly with companies in the Financial Services and FinTech sectors, with a proven track record of combining industry knowledge with the technical expertise of HubSpot and other digital marketing and sales tools.
If you're an existing HubSpot user and you'd like advice on effective Sales Enablement strategies, we offer free HubSpot Portal Audits to identify optimisation opportunities and help you make the most of the platform's sales, marketing and service capabilities.
Get advice from a world-class HubSpot agency!
Or if you're considering a HubSpot migration or integration, feel free to book a meeting to discuss the platform. Or simply get in touch with the team - we can answer any queries you have.
---
Inbound FinTech is a multi-award-winning elite HubSpot partner agency, based in London serving a global client base, predominantly in the Financial Services and FinTech sectors. We know HubSpot inside out and can help you to create big impact and growth using the platform. We're also specialists at aligning Sales and Marketing teams and optimising processes - learn about our range of Sales Enablement Services here.