The HubSpot platform empowers marketers to drive results through powerful inbound marketing tools and data-driven strategies. In matter of months, we generated significant results for FinTech experts IBS Intelligence, using HubSpot marketing tools. This case study outlines how we worked closely with the team to achieve their sales and marketing goals, and how HubSpot's Marketing Hub can help you improve key website performance metrics fast.
The client: IBS Intelligence
IBS Intelligence is a leading FinTech industry analyst, offering comprehensive coverage of FinTech world, with offices in the UK, America, India and the Middle East. They create reports and publications to help organisations and professionals to stay up to date with industry news, trends and insights.
This case study received a HubSpot Impact Award in recognition for the results and transformative impact we created for the client.
---
Learn we improved IBS Intelligence's sales process in our article How to Use Sales Automation Tools to Increase Efficiency and Boost Revenue.
---
The marketing challenge
IBS Intelligence was seeking an experienced digital marketing agency to evaluate their website and offer marketing recommendations to make it more effective at attracting visitors and generating leads. We started working with the client in 2019, focusing on auditing their website, optimising their marketing strategy and setting up their HubSpot marketing portal.
Marketing goals:
20% of monthly newsletter subscribers to take an annual journal subscription
10% of website news consumers to take an annual journal subscription
25% of people requesting a journal sample or showing interest in reports to purchase or become subscribers
Major on- and off-page SEO optimisation of top 25 product/expertise/offering pages
Complete UI/UX optimisation on key pages, including ecommerce pages
Automated workflows for journal subscriptions and research reports
Reduce bounce rate from 80% to 70%
Increase interaction rate on social posts by 25%
Increase traffic to top 5 research reports pages from blogs
The solution: How we used HubSpot marketing tools to achieve these goals
Once we understood the client's marketing goals, the platform choice was obvious: HubSpot Marketing Hub. HubSpot's software consolidates marketing efforts, has extensive automation capabilities, whilst offering the insights required to achieve the client's goals by acting as one source of truth for data. Here are some of the HubSpot marketing tools we leveraged:
Buyer personas
Before we jumped into executing major marketing campaigns, our first step was to define the client's buyer personas. We surveyed key people in the business to understand their main buyer personas and their typical online journey. The personas were defined helped to steer the marketing strategy.
Clean data
To have an accurate view of progress, our next step was to clean up the database and assign thousands of contacts to personas, based on specific properties, behaviours and demographics. We created lists and automation workflows to ensure all existing and future contacts were assigned properly. Persona questions were added to HubSpot forms to future-proof segmentation through this automation.
Marketing automation
We made use of HubSpot's automation capabilities to save the team time and reach our marketing goals in a short space of time. Here's how we applied automation with HubSpot's marketing tools:
We used HubSpot's social media tool to schedule posts and monitor engagement
Using HubSpot's workflows allowed us to set up automation campaigns to nurture contacts
We created automated emails to deliver reports and journal samples and move contacts through the funnel
We used relevant content to nurture leads from organic and paid campaigns
We developed and customised the clients' marketing dashboards, offering a clear view of the impact of marketing activities and on sales performance
We assigned contacts to key buyer personas, giving the client more perspective around its target audience
The results we achieved for IBS Intelligence
We exceeded IBS Intelligence's marketing goals. Using HubSpot marketing tools for lead generation campaigns and sales enablement, we achieved the following results (comparing Google Analytics metrics for three months after implementing our campaigns with the three months previous):
Increased the number of website sessions per month by 35% and average time on page by 131%
Increased number of contacts generated through online sources (organic, direct, paid)
Increased the conversion rate from MQLs to SQLs, Opportunities and Customers
Optimised the lead hand-off process from Marketing to Sales to enable closed-loop reporting, ensuring no missed opportunities
An 18% increase in revenue from online sources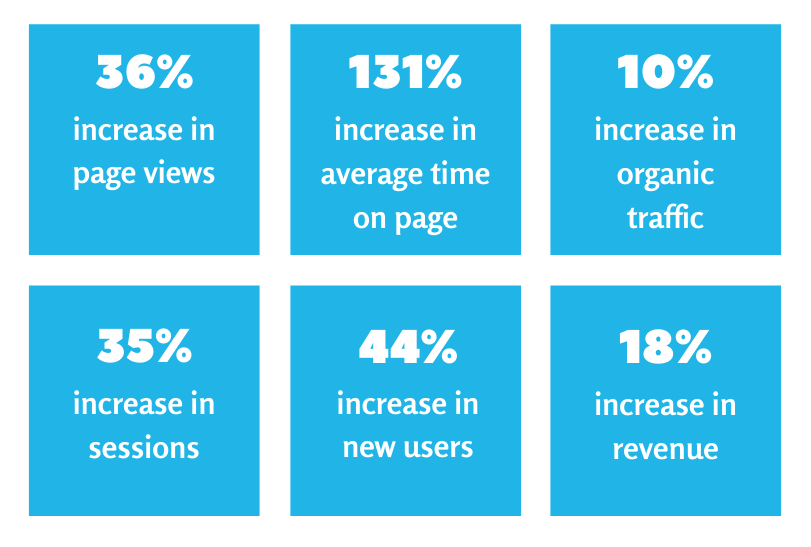 After we implemented HubSpot Forms, submissions increased by 1,856%.
The impact of HubSpot marketing tools and Inbound FinTech's strategies
The project created a huge impact for the client in a short period of time, delivering results far beyond the client's expectations. And they're set up for long-term success now they've fully embraced HubSpot's marketing and sales enablement features.
IBS Intelligence's Marketing Manager, Priyanka Wani, offered her thoughts about HubSpot marketing tools and the platform's capabilities:
"HubSpot's marketing tools are extremely useful for carrying out digital marketing activities across different channels. All our marketing efforts can be tied into one campaign, helping us to analyze performance effectively and add context to the metrics. HubSpot's buyer persona-based approach helps us customize messaging to what's most relevant to the audience. I can segment contacts in the CRM, based on lifecycle stage and web activity for more personalized communications. This improves email marketing metrics, goal conversions and delivers more MQLs and SQLs for the Sales Team."
Listen to Priyanka talk about the project, the impact Inbound FinTech has made and how HubSpot's marketing tools and automation have improved performance:
Summary: Combining HubSpot marketing tools with automation
With a solid strategy implemented for marketing and sales, IBS Intelligence is generating high-quality leads through a fully-automated nurturing funnel. We removed the headache of trawling through data on numerous platforms - it's now easy for the team to assess their marketing efforts and make informed decisions using HubSpot's marketing, sales enablement and automation tools.
Are you an existing HubSpot user? If you'd like to make the most of these tools, get a free HubSpot audit from Inbound FinTech, a Elite HubSpot Partner.
---
Inbound FinTech is a leading digital growth agency for Financial Services companies. We've taken countless businesses through seamless and successful HubSpot onboarding and migration projects. We're a full-stack agency and offer a wide range of services from Inbound Marketing and Sales Enablement to CMS builds and Website Design. If you'd like to discuss a HubSpot onboarding or migration project, speak to our experts today!