We're excited to announce that Inbound FinTech has been named Best Financial Services Marketing Agency in the 2021 Southern Enterprise Awards. Agency life is a busy, fast-paced working environment and recognition like this makes it all worthwhile. It's a welcome reward for our hard-working team just before the end of another pandemic-affected year. Learn more about the award and our agency's unique approach.
What are the Southern Enterprise Awards?
The Southern Enterprise Awards recognise and reward the efforts and achievements of SMEs from Southern England. With the number of businesses per person being higher in the region than anywhere else in the UK, winning one of these awards is a big boost for the agency and our talented team.
While a nomination is a noteworthy tip of the hat for any candidate, winning an SME Award demonstrates the winning business' extensive expertise and skills, dedication to customer service and client satisfaction and ongoing commitment to excellence and innovation - all of which are values we uphold at Inbound FinTech.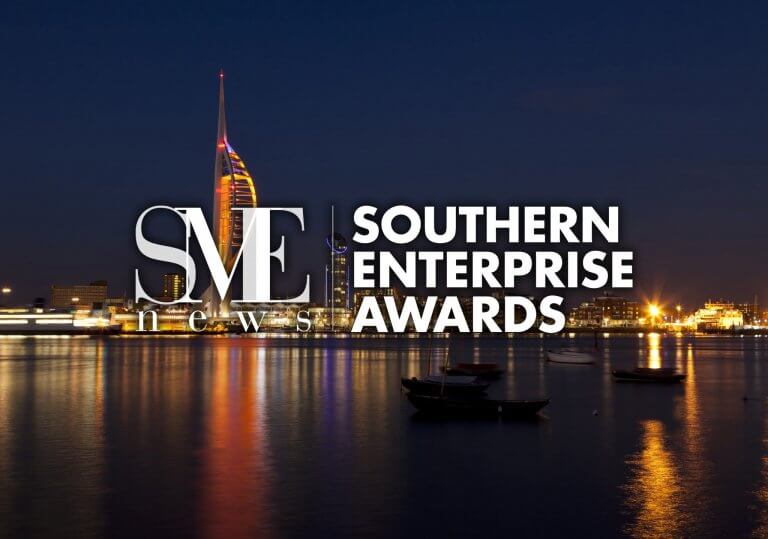 A little about the award for Best Financial Marketing Agency
Being chosen as the Best Financial Services Marketing Agency affirms our position as a leading marketing agency in the industry and rewards our innovation, determination and commitment to helping businesses succeed. It's great recognition amongst a host of other hardworking firms and individuals in the dynamic Southern England region and within the Financial Services sector.
A word from our CEO, Sheila Mitham on the awards recognition
Inbound FinTech's CEO, Sheila Mitham reflected on the award for the agency win. She said: "As a hybrid agency with a dedicated and highly knowledgeable global team striving to make a big impact for our clients, being recognised for our efforts in the Financial Services space is a real win for the agency. I'm proud of the IFT team and their relentless spirit and delivery which enables us to continue making waves in the industry."
Awards galore for the Inbound FinTech team!
It has been a hectic but successful few years for the agency. We've grown at pace and expanded our digital service offerings to meet the clients' demands and the needs of the industry. Our expertise has not gone unnoticed!
Earlier in 2021, we received the accolade of FinTech Marketing Agency of the Year in Wealth & Finance Magazine's FinTech Awards. And this followed our UK Agency Awards win for Most Impressive Small Agency Growth at the end of 2020, which highlighted our extensive growth in such a short space of time.
Additionally, we've garnered five HubSpot Impact Awards in just two years for our sales enablement, website design, integrations and marketing capabilities. These prestigious recognitions represent our successes as a HubSpot Diamond Partner and our ability to create a significant impact for our clients using the HubSpot platform.
Supporting FinTech and Financial Services businesses to grow
Working exclusively in the Financial Services and FinTech sector, we leverage our knowledge and experience when identifying industry and business challenges and customer pain points. We work closely with clients to truly understand their needs and deliver strategies that drive growth.
Our unrivalled range of agency services, from inbound marketing strategy and lead generation to sales enablement, paid campaign management and website design, enables us to offer end-to-end solutions and bespoke growth packages tailored to your unique business requirements.
Get in touch with Inbound FinTech to discuss your next project and how our solutions can help you grow your digital footprint.
---
Inbound FinTech is an award-winning digital growth agency and Elite HubSpot Solutions Partner. Based in the UK but with a global team, our hybrid agency offers a wide range of digital services, from inbound marketing, SEO and lead generation to sales enablement, website development and integrations. We'd love to hear from you to learn about your business challenges and how we can support you.