The Financial Services industry is evolving fast to meet changing consumer needs and keep up with new technologies and market disruptors. To attract new clients (and retain old ones), your business website must effectively showcase your products/service benefits and address your target audience's needs and pain points. But what is the best content management system for Financial Services businesses?
We explore the leading solution providers, the traits of top platforms and how they can empower your marketers to create compelling, SEO-friendly content and drive quality business leads.
Supercharge your website performance with the right content management system for Financial Services
A content management system (CMS) is a platform that enables you to build and manage a website, create new content and pages and monitor performance.
Your CMS software should provide a user-friendly interface to create, edit, manage and publish content. Most platforms offer extensions and templates to help you customise your website's design and functionality, without writing any code. While others require web developers to deliver the required look, feel and functionality.
Cloud-based solutions allow seamless collaboration and real-time updates for easy content management and agile website optimisation.
The best content management system for Financial Services companies should offer the following traits:
Flexibility - you need a flexible and customisable CMS that can scale with your business growth. When choosing the right content management system for your business needs, check to see which platforms allow you to edit the source code, what extensions and integrations they offer, and the customisation options available on the dashboard.
Efficiency - for growing Financial Services companies, you need a CMS that helps enhance the efficiency and effectiveness of your team. For instance, you might want a CMS that offers a

WYSIWYG

or drag-and-drop editor so developers, content marketers and designers can all work quickly and collaboratively together, creating the right content and modules for your website pages.
Optimisation capabilities -

search engine optimisation (SEO)

is a must for attracting more traffic to your Financial Services website. The best CMS software for SEO will offer add-ons and built-in features to help you identify technical SEO issues, optimise for target keywords in copy and metadata, add image alt text, create redirects, customise meta descriptions and page titles, and much more.
Find out our pick of the 5 top content management systems for Financial Services companies.
Benefits of using the best CMS software for your business
We outline some key ways your business can benefit from using a suitable content management system for Financial Services.
Create and edit website content in less time
The best CMS software will enable you to generate more leads by reducing the time needed for creating, editing and publishing great content on your website.
You want to be able to simply select a template or theme that aligns with your brand. After that, you can immediately start creating content for your website without spending time on coding or development, unless desired.
Easy integration of CMS and CRM systems
Another benefit of using a top CMS provider is the ease of integration with other tools and platforms, including your customer relationship management (CRM) system. It's crucial to achieve a single source of truth for data, for efficiency, visibility, analytical capabilities and attribution.
Financial Services companies need to effectively manage interactions with leads, prospects and customers. A seamless integration with your CMS offers engagement insights to feed into your CRM activity and a unified view of the customer experience that your company is providing.
CMS and CRM integrations can help turn your website into a lead generation machine and source of data to optimise and improve performance, retain loyal customers and make every customer/client interaction feel personalised and meaningful.
Modify your content and update your site with ease
The Financial Services industry is always changing and evolving, so your company needs a dynamic and up-to-date website to remain relevant and attract potential clients.
The best content management system will make it infinitely easier to modify and update your website, whether you're trying to simply change the layout of your homepage, update an image on a product page or redesign the entire site.
Since you're no longer obligated to pay a software developer every time you want to change an aspect of your website, it'll be much easier (and cheaper) to maintain a company website.
Work faster and with greater security
You need to be aware of the technical performance of your website, including page loading speed, mobile optimisation and content/data security. The right platform will give your website a rock-solid foundation and provide stability for your Financial Services business.
When choosing the best CMS software for your business, look for systems that use a world-class CDN architecture to ensure speedy page load times. Plus, you may want to choose a platform that is protected by a Web Application Firewall and (preferably) 24/7 security support to help keep hackers and threats away from your website.
What is the best content management system for Financial Services? 5 leading contenders
Choosing the right solution will depend on the specific needs of your business, the size of your team and your budget. However, we've outlined 5 top content management systems for Financial Services to help you with your selection process.
1.WordPress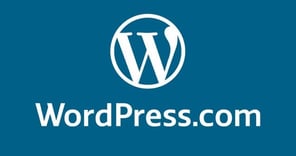 The largest and most popular open-source CMS software in the world, WordPress is ideal for smaller Financial Services companies with a focus on building authority and reputation through the publication of informative blogs and articles.
The platform is easy to use, and WordPress can also be installed and modified by anyone for free. This is useful for new businesses who want to build a website with little to no coding experience. Plus, the open-source architecture means that with dedicated WordPress developers, you can mould and customise your site to suit your needs. But this is where the costs can escalate.
Key benefits
WordPress has the largest collection of themes and plugins.
The easy-to-use, blog-friendly interface makes it ideal for Financial Services businesses that want to attract clients and build authority through long-form articles and blogs.
An intuitive dashboard for inexperienced users allows for easy navigation and a relatively gentle learning curve.
WordPress has an SEO-friendly structure, making it easy for Google, Bing and other search engines to crawl WordPress sites and categorise the data.
Top features
WordPress offers many functionality-boosting features that can help you build (and maintain) a world-class website and blog for your Financial Services company. These include the following:
Distraction-free writing mode for easier and faster blogging.
Sticky posts allow you to keep one of your blogs pinned to your front page, ensuring a steady flow of visitors.
A theme customiser offers custom dashboard editors to help you customise your WordPress theme to give a new look to your website with minimal hassle.
An embed block feature makes it easy to embed external content into your WordPress site by simply posting the URL of the content you want to embed.
Cost
WordPress is free to download and is designed so even users with no technical knowledge can easily build a website with one of their 31,000 WordPress themes, install plugins, post blogs and articles, etc.
Building a business website on WordPress (including the cost of hosting, premium themes, and a domain name) will cost you about £175 at the beginning. After this, there are various hidden costs to consider, such as ongoing maintenance, development and plugins required for various features. For example, adding various popular plugins, that help you stay competitive and grow your site's performance, can lead to monthly costs of hundreds of pounds.
2.

HubSpot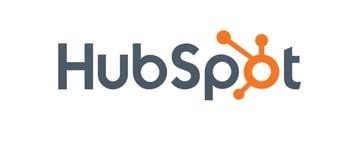 If you're looking for an integrated CMS and CRM solution, then HubSpot is the right software for you. As a popular and intuitive CMS platform, it integrates seamlessly with the CRM tools and HubSpot's other products, Sales Hub, Marketing Hub and Operations Hub.
This all-in-one solution is powered by automation and comprehensive data reporting, making it easy for Financial Services companies to analyse customer data and use it to produce and publish content that generates leads and drives conversions.
HubSpot can provide you with excellent website hosting, blogging, social media posting and email marketing facilities to help convert your warm leads into eager and satisfied clients of your Financial Services company.
Key benefits
Easy to use - HubSpot's website builder comes with built-in SEO tools and an intuitive drag-and-drop editor, making it easy to use for beginners and those with no knowledge of coding.
Attractive themes - CMS Hub offers a range of attractive, pre-designed themes with custom development options.
Contact attribution - This feature allows you to dig into the data to find out which campaigns, sources and content are driving leads and having the most impact.
Adaptive testing - This allows you to improve website performance through continuous updates and optimisation. You can use adaptive testing to serve up five different versions of a web page and track which one of them performs best.
Top features
Excellent publishing tools, including a wide range of templates containing modules, images, and content examples.
Lead generation tools, such as advanced chatbots (for connecting with potential customers) and optimised forms (for gathering customer data).
World-class analytics tools which provide important insights about your overall page performance, website traffic, contact conversion rates, and other crucial metrics.
Cost
Beyond a free option for the basic content management tools, CMS Hub offers a Starter Plan (approx. £23/month), a Professional Plan (approx. £315/month) and an Enterprise Plan (approx. £1,050/month).
3. Sitecore

As a self-managed CMS platform, Sitecore primarily serves corporate marketing departments, large marketing agencies and other enterprise-level businesses. It offers content and Ecommerce solutions.
Key benefits
A wide range of integrations, extending Sitecore's capabilities beyond content management.
Easy to scale your content creation efforts with an efficient, multi-channel approach.
Intuitive CMS tools that enable speedy content creation, modification and delivery.
Create content in various languages and across multiple websites.
Sitecore is typically used by large companies in the insurance, healthcare and Financial Services industries. It facilitates content creation and management that leads to conversions.
Top features
Safe and easy integrations with Salesforce, Microsoft, Dynamic CMS, SharePoint, and other software solutions.
Separate content management and content delivery systems so that you can focus on one task at a time.
The ability to restrict access at item or account level, so that projects involving multiple stakeholders can enjoy better security.
Easily extend/override almost any aspect of the CMS without coding knowledge, due to its flexible and customizable structure.
Cost
Sitecore doesn't offer standard fixed-price plans like some of the other CMS platforms, but customers will typically have to pay an upfront cost, as well as an annual maintenance fee. It can get quite expensive, which is why this platform may not be the best CMS solution for small businesses.
4. Craft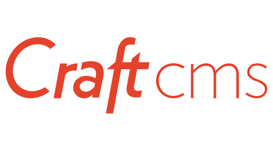 If you're looking for an open-source CMS that's flexible, intuitive and user-friendly, Craft CMS is a good option. It offers Twig templates (and a self-generating GraphQL API) to help you design the perfect website for your business.
Key benefits
Speed and ease of use, whether you're working on the control panel or the front end.
Hundreds of plugins and add-ons are available to help you improve the functionality of your company website with little extra effort.
Set up different entry fields or types, such as blogs, recipes, or videos, so that content can be easily organised and added.
Excellent security (and monthly updates) to keep your website safe from hackers and malware.
Top features
Custom Fields - Craft CMS offers many different types of plugin-supplied custom fields, allowing you to choose the ones that fit the needs of your website and content.
Section Types - There are three different types of content sections, known as 'singles', 'channels' and 'structures', which allow you to better manage and organise your website content.
Versatile Forms - Powerful form-builder plugins to help you create versatile forms for various types of projects or campaigns.
Cost
In terms of pricing, Craft CMS offers a Solo Plan that can be used for free, a Pro Plan that costs around £260 per project, and an Enterprise Plan with custom pricing.
5. Drupal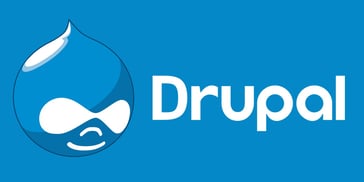 This open-source system was designed by developers for developers, so it's more technically complex than many other options. Drupal offers thousands of free themes and more than 46,000 modules to help you customise your site per the needs of your business.
Drupal is a top content management system for Financial Services businesses with in-house developers and other technical resources. If you choose this platform, you'll need to spend a significant amount of time setting up, configuring, updating and maintaining your website.
Key benefits
A large and collaborative community of developers and users due to the open-source software.
Extremely flexible and customisable in terms of design, easily supporting all types of websites from blogs to Ecommerce platforms.
Code is regularly examined to detect any security vulnerabilities so that they can be quickly eliminated.
Top features
Multi-language support with multilingual SEO functionalities.
A great content editor that allows you to easily publish different types of content, like articles, landing pages, or blogs.
Built-in moderation capabilities and the ability to create simple or complex workflows for different editorial requirements.
Cost
Some knowledge of PHP, CSS and HTML would help you make better use of Drupal. In terms of price, Drupal is free to download. But you may end up spending upwards of £13,000 to hire a developer to build and design a Drupal website.
Why WordPress and HubSpot are the best content management systems for Financial Services companies
If you're planning to launch (or re-launch) your website, then the top content management systems discussed above could serve you well. However, HubSpot and WordPress stand out due to their size, ease of use and feature-rich benefits. Here are some of the key areas where both platforms are strong.
Analytics
High-quality analytics will allow you to monitor the growth of your website traffic and the success of your marketing campaigns. HubSpot comes with built-in analytics software, while you'll need to install a few plugins to get analytics on your WordPress site. When used in conjunction with its marketing tools, HubSpot's analytics tools are generally considered to be more robust.
Blog management
A good blog and compelling content can help you boost website traffic, build your domain authority, demonstrate thought leadership and nurture and convert quality leads.
HubSpot offers an intuitive blogging platform with a WYSIWYG editor and free blogging templates. WordPress, on the other hand, began as a blogging CMS and continues to excel in this area with the new Gutenberg content editor and various useful plugins.
The major difference is that, with WordPress, you'll probably need to install external plugins to optimise your blogs for search engines. With HubSpot, however, you can write, publish and prime blogs for search engines with no extra plugins or add-ons.
Themes
HubSpot and WordPress offer hundreds of themes and templates that you can choose from. Typically, WordPress themes are more customisable, even without any technical knowledge. On the other hand, HubSpot offers hundreds of template packs that (with a bit of coding) can be tweaked to give your entire site a uniform look and feel.
HubSpot also provides you with an on-page editor with which you can customise your theme and make important edits to the website, even without any technical knowledge. Both CMS platforms offer amazing template marketplaces with many pre-built modules and themes.
HubSpot and WordPress comparison
There are lots of other factors to consider when comparing the suitability of HubSpot and WordPress for your business, such as:
SEO capabilities
Security
Integrations
Usability
Scalability
Pricing
Browse our HubSpot CMS vs WordPress: Comparison Guide and dive deeper into which platform is most suitable for your Financial Services business.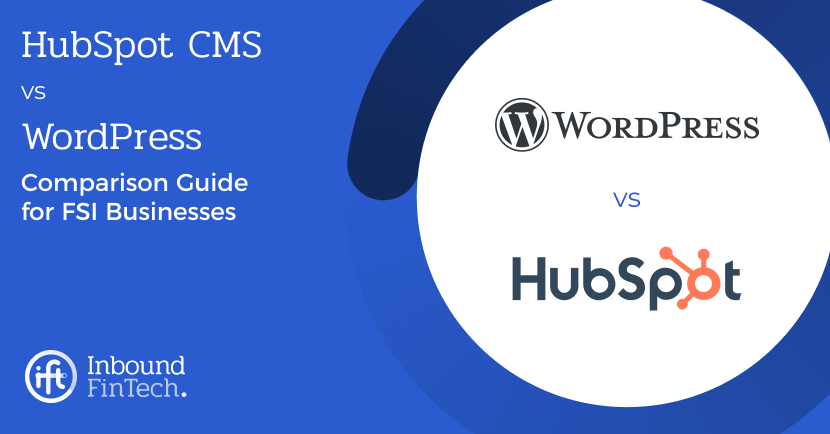 Summary
So, if you're looking for the best content management system for Financial Services, be sure to analyse your needs and priorities before choosing one of the platforms listed above (or others you have under consideration).
If you end up choosing HubSpot, we offer a range of HubSpot services to help you make the most of the platform.
Inbound Fintech (IFT) offers HubSpot CMS development specifically tailored to the Financial Services industry, using a growth-driven design approach to generate high-quality leads, attract your ideal customers and adapt and optimise your website with ease. We also support web builds using other content management systems, depending on your needs.
Explore our website design and development services or get in touch with our team to discuss a potential project.
IFT is a hybrid agency based in London, but with a global team of digital experts. Our experienced team of marketing specialists helps FinTech and Financial Services companies to drive high-quality leads and grow their business online. We are also a Google partner and elite HubSpot agency.