Inbound content marketing has become a major tool in the hands of Fintech start-ups over the past few years. With increasing content visibility on the internet being a very competitive task, there is a great need for marketers to make sure their content marketing is of a high level to stand a chance of attracting potential customers. In this article, we take a look at 5 inbound content marketing tips for Fintech start-ups to use, tips that if used, can surely produce great results.
1. Use analytics to help you think of content ideas
Long tail keywords can be a good friend of yours. Long tail keywords are those three and four keyword phrases which are very, very specific to whatever you are selling and whenever a customer uses a highly specific search phrase, they tend to be looking for exactly what they are actually going to buy or engage with (Word Tracker).
You can use your analytics to see what people are searching to visit your website. If there are some hits on some long tail keywords you can start writing about that content and begin to own that space. Your priority keywords are generally the most competitive ones that everyone is may be targeting, so as a Fintech start-up, it may be wise to tackle some long tail keywords to get an advantage over your competitors.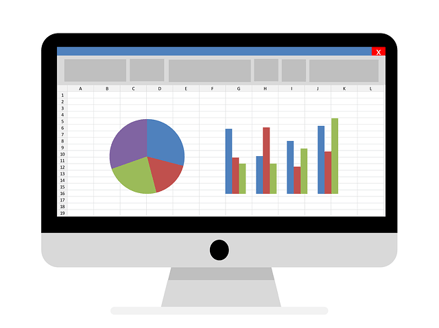 2. Quality over quantity
"We need to write a lot of content and post them regularly!" These are often the words we hear when someone is new to the world of inbound content marketing. We often see that the quality of the articles is what suffers as a result of this. The aim as a Fintech start-up is to create a relationship with your prospective customers rather than just getting the sale and the transaction ends there. To do this, it will mean that you have to deliver the right content at the right time to the right segment of your audience, and the ability to do this doesn't happen overnight. A good content plan is needed; a plan that you follow to tell you when to post, what the post will be about and what the goals are for that post.
Now, some will say writing quality content will take time, time that could be used to create more content. While the statement is true, when you are competing with the tens of thousands of other pieces of content that is being uploaded to the internet daily, your content needs to stand out from the rest. The search engines are growing smarter and smarter as time goes along and the way their algorithms are now working favours quality content. While you may be able to throw out two pieces of content very quickly, it all means nothing if nobody can find it because it holds no weight online.
3. Social Media
Building your social media presence from scratch is not an easy task but nonetheless, it is still a great tool to aid you in your content marketing. It's important that Fintech start-ups use the tools that are available to them to increase their social media visibility. The use of hashtags is a great way to start as it increases the visibility of your post by showing it to those who are interested in that topic when they are searching for that hashtag. With that being said, being consistent is key here. Businesses often have a few hashtags they focus on and aim to own as much space as possible within that hashtag.
If you haven't got the brand power to start your own hashtag, it may be better to start off with a more widely used hashtag until you have the brand power to stand on your own and create your own conversations on social media.
4. Paid Amplification
As a start-up, your online presence may be very small and that can mean that the content marketing you do may not reach as many people as you want it to. As you are building your online presence, it can be good practice to put some paid amplification on some of your content. This will allow you to specifically target your chosen audience and you can tailor your content for that group of people.
Your campaign is not yet complete unless you manage to capture every opportunity to maximise the impact and reach. To achieve the goal of reaching the people you want to reach, you cannot rely on a single channel. You will need to leverage not just earned but also paid reach to reach the places your earned reach cannot take you.
5. Call To Actions
You've done all the above steps really well and you've even managed to generate a good amount of traffic but if you fail to capture some of the visitors with a call to action, it all means practically nothing. With your content, you first need to decide what your goal is. That might be to build your list, attract more social followers or simply to build your visibility and brand online.
The aim would be that they love your content and want to know more so they engage with a call to action that has been set up to capture them in one way or another. If you can now maintain that standard of writing and engagement, you've now gained a loyal subscriber who you can now reach without paying to reach them anymore. For a more detailed guide on call to actions, you can check out Marketing Land and their guide on effective call to actions on your website.
There you have it from us, 5 inbound content marketing tips for Fintech start-ups that you can start using today. Remember that having a plan to implement this a very important because as Antoine de Saint-Exupéry would say:
'A goal without a plan is just a wish.'

Inbound FinTech is an award-winning UK digital marketing agency, specialising in inbound marketing, SEO and PPC strategy. Based in the heart of the Financial District in London, our experienced team of marketing specialists help FinTech and SaaS companies in the Financial Services industry to drive quality leads and grow their business online. Get in touch with our team to discuss how we could improve your company's SEO performance.
Learn how FinTech and FSI businesses can leverage Inbound Marketing to generate high quality leads and boost their organic rankings by downloading our free Ultimate Guide to Inbound Marketing!



Inbound FinTech is an award-winning digital growth agency and Elite-Tiered HubSpot Partner. We help FinTech businesses significantly improve their marketing performance.
We can transform your lead generation process, boost website traffic and help you to attract your ideal customers and generate quality leads through proven inbound marketing tactics and strategies.