The FinTech industry continues to grow at a very fast pace, with global funding for Fintech companies totaling $19 billion in 2015 alone.
In order to position your FinTech Company to benefit from this growth, you need an effective marketing strategy that will help you identify your FinTech marketing channel.

In most cases, you will have more than one marketing channel that you will need to analyse closely and measure its performance. Identifying the right marketing channel requires an analytical approach, where data is objectively collected and Key Performance Indicators (KPIs) are identified.
In the financial sector, the best marketing channels can be difficult to identify without the use of software that keeps track of traffic and marketing activities.
Here are 6 top tools that you should have in order to identify your FinTech marketing channel: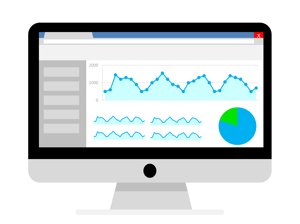 1. Google Analytics



Google Analytics is a must-have tool for identifying essential Fintech marketing channels and providing data on the traffic to your website. In fact, over 28 million websites use Google Analytics.
In addition to having basic features that track traffic and where it is originating from, Google Analytics also has advanced features that allow you to keep track of more specific indicators in order to identify your FinTech marketing channel.
For example, you can enable in-page analytics that allow you to keep track of how visitors are interacting with specific pages on your website. You can also segment your audience into specific groups based on their behavior and interaction with your content. This allows you to gain a deeper understanding of your marketing channels and to design more targeted marketing campaigns.
For FinTech companies, the audience segmentation, incoming traffic and customer interactions with specific webpages can provide highly relevant insights into the marketing channels that are most successful at driving traffic.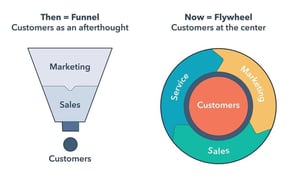 2. HubSpot
Marketing automation lies at the center of identifying essential Fintech marketing channels. HubSpot is a premier marketing automation software that takes your inbound marketing efforts to the next level.
HubSpot automates important marketing processes such as website optimisation, driving traffic to landing pages and the distribution of content to the right platforms and at the right time.
61% of HubSpot users put SEO and growing organic traffic to their site as one of their top marketing priorities.
Fintech marketers can breathe life into their marketing campaigns by using HubSpot. Companies in the financial space are lagging behind on inbound marketing efforts because they face the challenging of creating attractive and relevant content as it relates to the financial industry. With HubSpot on your side, all you need is a bit of creativity in developing content and let the software do the rest.
HubpSot will deliver this content to the right audience, at the right time and in the correct format that you specify. As you analyze the results of your campaign, you will be able to know what works and what doesn't and exploit the most favorable marketing channel.
3. Upsight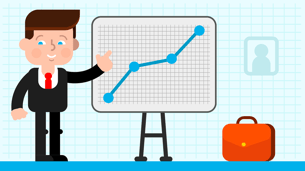 Need KPIs for your marketing campaigns? Upsight is the software for you. It is packed with features that enable you to explore user data, identify performance indicators, and to use this data to create personalized user experiences for key marketing targets.
Upsight is a particularly great tool for fintech companies because it allows them to pursue specific audiences (such as millennials) that are the most active users of fintech services.
KPIs are essential for identifying marketing channels for your Fintech company. With Upsight, you can take a more objective marketing approach that is backed by the numbers.
4. Ahrefs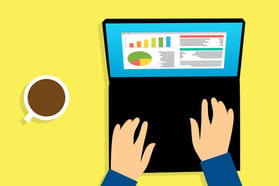 SEO is an important FinTech marketing channel, and Ahrefs enables you to exploit it. Ahrefs allows you to carry out an analysis of the keywords that your competitors are using and why they are ranking higher than you. It also enables you to analyze back-links for keywords so as to improve visibility and ranking on search engines.
The software has data for over 240 million keywords, making it an excellent resource. Ahrefs also contains content research and web monitoring features that allow you to discover trends in your niche and to optimize your content accordingly.
Identifying financial trends is one of the biggest challenges for Fintech startups. Ahrefs lends a hand to such marketers to pick up on profitable channels before they are oversaturated.
5. MailChimp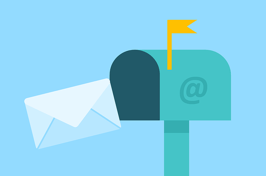 As a FinTech company, email marketing is one of the most useful marketing channels. In order to identify if this is indeed an essential channel for your business, MailChimp keeps track of email delivery rates, click-through rates and responses.
It then generates periodic reports derived from data that is collected from actual customer interactions with your content.
MailChimp has over 15 million users and it also makes it easy to design email-marketing-campaigns that are targeted for specific audiences. If email is an-essential marketing-channel for your fintech-company, MailChimp will identify it.
Summary
In a fast paced world of FinTech businesses, tools such as Google Analytics, HubSpot, Upsight and others mentioned above are vital in order to identiy the right marketing channel.
These are aimed to help your business obtain website traffic, keep track of email delivery rates or analyse the keywords that your competitors are using. Collecting such data would be almost impossible without these tools, so you might want to try them.
Think your FinTech business could benefit from a Marketing Strategy Session? Get a Free Marketing Strategy Session with a FinTech Marketing Expert today!
Inbound FinTech is an award-winning digital growth agency and Elite-Tiered HubSpot Partner. We help FinTech businesses significantly improve their marketing performance.
We can transform your lead generation process, boost website traffic and help you to attract your ideal customers and generate quality leads through proven inbound marketing tactics and strategies.