It's been a great start to 2020 if you're a HubSpot Marketing Hub Enterprise customer. HubSpot has dropped some big news in January, unveiling awesome new features and updates for the platform. As a HubSpot Partner Agency, we're really excited about the announcement. In this blog, we discuss what's new, explore the benefits of the new HubSpot Marketing Hub Enterprise features and offer our key takeaways. Take a look!
First off, let's give you an overview of the announcement and why HubSpot has rolled out these updates for Marketing Hub Enterprise. Or scroll down the blog to our list of the new features and their benefits.


Key takeaways from the HubSpot Marketing Hub Enterprise update
There's lots to get excited about from HubSpot's new Marketing Hub feature rollout for Enterprise customers. From increased capacity, customisation and automation capabilities to enhanced user management features, such as partitioning, segmentation and content publishing control - and much more!
The overriding message of HubSpot's recent announcement is that although they've beefed up the software's power and capacity, users can still enjoy the usual user-friendly management and intuitive design of the platform's tools.
Here are our key takeaways from the new HubSpot Marketing Hub Enterprise features update:
Powerful marketing tools that are easy to use and manage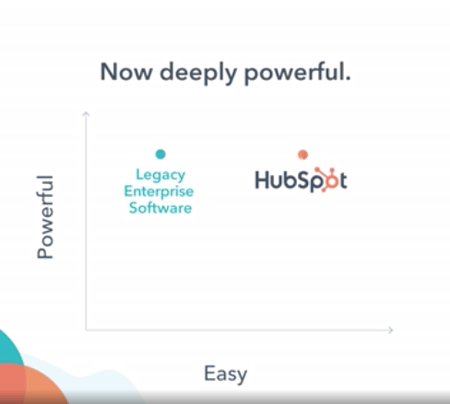 HubSpot's Marketing Hub Enterprise features offer more power with the same user-friendliness. When it comes to enterprise marketing platforms, sometimes the more powerful the software the more complicated the tools are to use. But why? The platform should still be easy to manage. Cloud-based solutions should deliver simplicity, usability and visibility.
The new HubSpot Marketing Hub Enterprise features retain the same user-friendly experience that platform has become known for, but with increased power, additional capabilities and greater control for users.
An enterprise marketing platform that simplifies marketing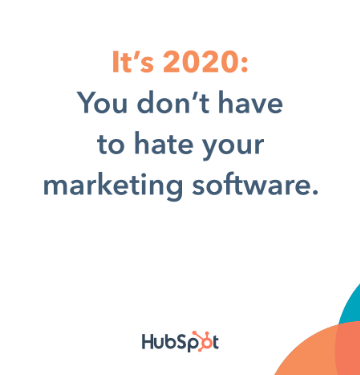 Enterprise marketing platforms shouldn't make you pull your hair out. Being a marketer in 2020 is hard enough with the number of different tasks, channels and disciplines to juggle. Marketing software should simplify a marketer's job, through efficiency and automation, not complicate it!
As we mentioned, HubSpot is known for giving businesses user-friendly tools to manage their marketing activities effectively and the new Marketing Hub Enterprise features aim to make marketers' lives easier while injecting new strategic capabilities.
Automation for all
It used to be true with automation that you could either have enterprise-grade power or consumer-grade ease of use, but not both. That's no longer the case with HubSpot's automation tools. There are almost endless capabilities for automating marketing (and sales) processes in HubSpot. Legacy marketing systems just don't cut it now.
HubSpot has announced a huge increase in the capacity of its automation features, doubling capacity for features like workflows and lists, for Enterprise customers. This enables companies to think bigger, better segment data, users and teams, and scale at pace.
---
Not sure whether to go with HubSpot or Marketo, this comparison of the HubSpot and Marketo platforms will help you to understand which is more suitable for your business.
---
What are the new HubSpot Marketing Hub Enterprise features?
So, let's drill down into the updates and new HubSpot Marketing Hub Enterprise features available to customers.
Multi-touch revenue attribution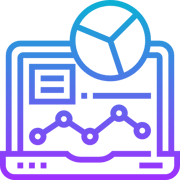 One of the most important things for marketers and marketing agencies is proving the impact of your efforts to the business and to clients. Clear attribution is vital. HubSpot has moved to improve its attribution capabilities with multi-touch revenue attribution.
Clients and business leaders don't want generalisations, they simply want to see how marketing activities lead to revenue. HubSpot's revenue attribution feature automatically connects each customer interaction to revenue. This helps you to make more informed decisions and demonstrate the impact of your marketing strategies to the people that matter.
Team-based partitioning
It's crucial for businesses to be able to easily navigate their platforms. As companies scale and grow into different areas and geographies, different users and teams need different access to certain content assets. You don't want the people viewing or editing the wrong things.
Previously, partitioning was possible for certain assets, but now HubSpot has enabled it for more assets across the enterprise marketing platform. For example, you can now partition lists and workflows. With businesses increasingly reliant on automated communications with different database segments, it's vital the right people get the right messages.
Higher capacity for Marketing Hub Enterprise users
HubSpot has cranked up the ability to scale and grow on the platform and significantly increased the capacity for Marketing Hub Enterprise users. There are now double the limits for workflows, lists and other features, such as reporting. You can now create up to 200 custom reports, 25 custom dashboards and 1,000 workflows.
Adaptive testing with AI
"Test, test, test" has long been the mantra for marketers. But testing is always something businesses tend to ignore or minimise when their workload escalates. But HubSpot has introduced adaptive testing, powered by AI, to its enterprise marketing platform, to make testing a no-brainer for optimising results.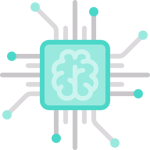 Although the platform already had various A/B testing capabilities, the analysis and optimisation process was fairly manual and finding statistical significance was time-consuming. Now you can reduce the manual test setup and measurement, as advanced machine learning enables you to automatically and continuously run tests and optimise website pages and conversion rates.
HubSpot's adaptive testing lets you create five variants and uses AI to learn from user activity and send traffic to your best pages. This is a big win for HubSpot Marketing Hub Enterprise users, saving marketers and agencies time and delivering more conversions and better results.
Account-based marketing (in beta)
Account-based marketing (ABM) has been a hot topic for a while now in the B2B space. Businesses want to speak to key decision-makers at relevant organisations, to get high-quality leads and opportunities. HubSpot has listened and introduced new ABM capabilities into its Marketing Hub.
Currently in beta and available to Enterprise and Pro customers, HubSpot's Account-Based Marketing feature includes all the tools you need to create and run an ABM campaign, such as company scoring, properties and templates, from which you track, report on and prioritise to target the accounts you're most interested in. Additional features will be rolled out throughout the year.
Custom chatbots and advanced chat triggers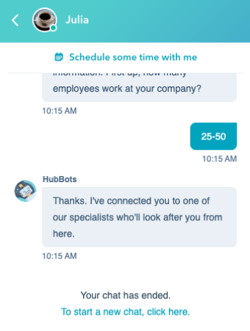 HubSpot has expanded its chat functionality to trigger more conversions and give marketers more data and insights for contact records. Chatbots can be customised to offer more relevant and personalised experiences to increase chat engagement rates.
With the added sophistication in HubSpot chatbot capabilities, you can trigger unique chatflows based on criteria such as location, on-page behaviours and source.
Additional Marketing Hub Enterprise features
In addition to the headline marketing features mentioned, HubSpot has made other updates to Marketing Hub Enterprise to make performing activities on the platform faster, simpler and more secure. Here's a quick rundown:
Multiple email preference centres (in beta) - This update is a boost for businesses with multiple regions, brands and franchises. It gives you more control over email categorisation and definitions of subscription types while delivering a better experience for subscribers. You can now create separate email subscription sets for different brands or teams so each contact has access to the right options.
Multiple scoring properties - Increase your scoring sophistication with more properties to better qualify your contacts. You can implement multiple rules-based scoring criteria, based on any data point in your HubSpot account, which enhances your ability to segment, prioritise and personalise outreach communications.
Social permissions for publishing - HubSpot gives you greater control over social media publishing by enabling draft-only permissions, which limits who can publish content on your behalf. This minimises mishaps and safeguards your brand.
Additional domains - With scaling and growth the focus for 2020, HubSpot is trying to make it easier for businesses to manage multiple brands or product lines on the platform. Although an add-on feature in Marketing Hub Enterprise, you can now host, maintain and manage multiple domains in one single account.
Some of the following features are not strictly new but are great to have and be aware of in Marketing Hub Enterprise:
Custom event triggers and reporting - You can automatically trigger tasks, such as notifications or emails, when visitors take certain actions on your website (or in your app). This can all be tracked, monitored and reported - which is great for SaaS businesses who need to react quickly to in-app events.
Exclusive content gating - HubSpot recognises the power of exclusive content in lead nurturing. This is where the password-protected content feature comes in. By hosting content with restricted access, you can deliver premium content, such as videos or case studies, that you only want certain contacts to view. Great, right?
Security tools - HubSpot offers enhanced security features in Marketing Hub Enterprise, such as single sign-on (SSO)

, which gives you more control over who has access and a better login experienc

e, and

email frequency safeguards

to prevent email frequency becoming too high, to contact don't feel spammed.
Our CEO and Founder, Sheila Mitham, discusses the six features from the 2020 Marketing Hub Enterprise update that excited her most in this short video:
---
Want to upgrade to HubSpot Marketing Hub Enterprise? Request a free consultation with our senior management team and we can discuss the process and how we can support you.
---
Summary: Scaling your business is easier than ever with HubSpot Marketing Hub Enterprise
"You shouldn't have to sacrifice productivity to get power - the best tools combine both power and ease-of-use." - HubSpot on its revamped enterprise marketing platform
That's the mantra for the new HubSpot Marketing Enterprise Hub features. 2020's version of Marketing Hub Enterprise offers marketing teams and agencies greater control, sophistication and flexibility, without sacrificing ease-of-use. The combination of powerful marketing tools and usability makes fast business growth more achievable and manageable. There is increased capacity across the enterprise marketing platform to help companies to scale at pace.
Are you an existing Marketing Hub Enterprise user? If you'd like to discuss the new features in-depth, get in touch with our marketing experts today or schedule a meeting.
If you're thinking of upgrading to Enterprise, why not get a free HubSpot portal audit? Our audits evaluate your portal usage, identify where you can make improvements and determine whether a move to Marketing Hub Enterprise is right for your business and its stage of growth.
Inbound FinTech is an award-winning Elite HubSpot Partner Agency, based in London. We know HubSpot inside out and can help you leverage the platform to attract and nurture quality leads and drive business growth. Our audits enable businesses to make most of HubSpot's tools - we love helping companies to grow with HubSpot!