With the recent advancements we have had in technology, it has opened many doors for the marketing process for marketers to become much easier. New processes and new software developments have given marketers the power to automate some of the practices within their marketing strategy. With inbound marketing having many functions like SEO, social media, content marketing and email marketing to name a few, it can be a very time consuming task to get them all acomplished in a manual manner.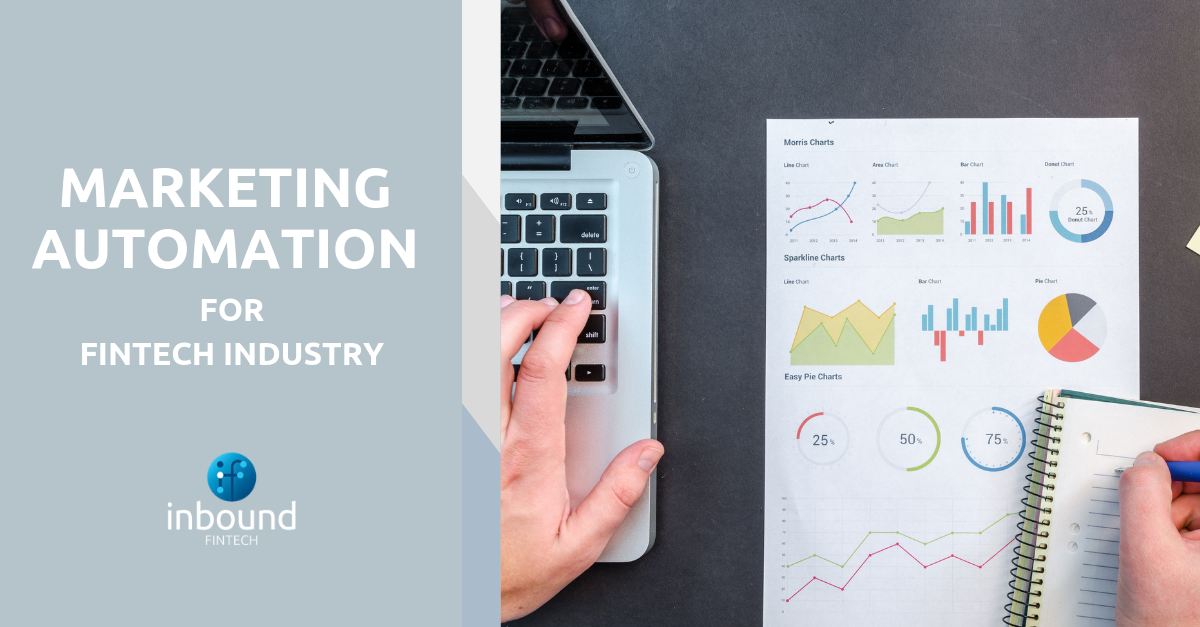 Marketing Automation is defined by HubSpot as: "Software that exists with the goal of automating marketing actions. Many marketing departments have to automate repetitive tasks such as emails, social media, and other marketing procedures. The technology of marketing automation makes these tasks easier." In this article today, we will take a look at both the pros and the cons of marketing automation for the FinTech industry and examin the effect it could have on your business.
Some of the advantages of marketing automation are:
Saves time in the long run
This might be the most obvious benefit to marketing automation, the time you will save. It might take a long time to initially get everything in place but once done, you will see a significant return on investment of your time. For example, you could create a whole month's worth of social media posts and schedule them accordingly, meaning you no longer have to post every single day for multiple platforms. This time that has now been saved can be spent on other areas of the business, focusing your efforts on other tasks that need to be completed.

Fit for any business size
Another great benefit of marketing automation tools is that they can be adapted for businesses of any size. Whether you're a small, medium and large organisation, you will be able to use the marketing automation tools to provide the best benefit for the size and growth of your company. With the ability to pick from different packages on offer, you can pick the package that fits best your company at the stage you currently are at. Before making any decision, be sure to read all the small prints so you are not caught out by anything like early cancellation fees for example.

Easy to track ROI
Another benefit to using marketing automation is that it allows you to easily track your return on investment or better known as ROI. From the first engagement with a potential lead all the way until the sale is made, you will be provided with the engagement levels and you can compare that with the effort you put in to see the return on your investment.

Data provided
One great thing about the recent rise of marketing automation software is that they provide precious data. It will give you an insight into buying behaviour, how people engage with your content, which platforms are performing best and much more. Over time with the data being collected, you will be able refine your marketing strategy and to produce better results as you better understand the need of your customers.
Some of the disadvantages of marketing automation are:
Time consuming to start off with
Marketing automation for FinTech can be very time consuming. As stated earlier in the article, to set up and start seeing results can take some time. According to Pepper in their 2014 global marketing automation report, 74% of the companies see full integration happening around the 6-month mark. This is a long time and requires patience to see the best results coming from it.
As good as marketing automation software can be, it can also turn out to be very costly depending on your choice of provider. While there are many different choices in terms of software, providers and agencies, finding the right price aligned with the tools you need can take some time. However, a good research and analysis can save a lot money and avoid taking the wrong decision.
Not being utilised to the full capacity
Very often, it is common to see companies paying a fortune for their marketing automation software but not using it to its full capacity. The software could come boasting with 20 different features but marketers may only use six of them. To learn those functions again, echoing the first disadvantage can be time consuming but it is needed in order to ensure you are getting the most out of your investment.
Both sides of the argument bring about some great points and ultimately you must do some research in order to make an informed decision. Many providers often offer a free trial, while others show cases from similar industries. For both cases, it would be good to test the waters first before diving in.
Inbound FinTech is an award-winning UK digital marketing agency, specialising in inbound marketing, SEO and PPC strategy. Based in the heart of the Financial District in London, our experienced team of marketing specialists help FinTech and SaaS companies in the Financial Services industry to drive quality leads and grow their business online. Get in touch with our team to discuss how we could improve your company's SEO performance.
Think your FinTech business could benefit from a Marketing Strategy Session? Get a Free Marketing Strategy Session with a FinTech Marketing Expert today!

Inbound FinTech is an award-winning digital growth agency and Platinum-Tiered HubSpot Partner. We help FinTech businesses significantly improve their marketing performance.
We can transform your lead generation process, boost website traffic and help you to attract your ideal customers and generate quality leads through proven inbound marketing tactics and strategies.