The U.K. is the world's largest and most significant Fintech hub. In fact, in 2015, the size of the U.K. Fintech market was roughly 6.5 billion sterling. This makes it a great place to grow an online banking brand. However, even though the U.K. is the world's leading FinTech market, that does not mean that any online banking company will flourish there. Here are some great tips for growing an online banking brand that can help your company reach heightened success in the U.K.


1. Website Optimization
If you want people to respect and know your brand, then the first thing you need is a great website. This website should be clean, easy to read, have excellent pictures, and it should be search engine optimized. This means that everything from your page titles to your blog should have relevant keywords for your industry and location. You want your website to appear high in relevant search rankings. You can hire developers and content writers who can help you with this.

2. Social Media Marketing
Considering the fact that roughly 60 percent of all U.K. citizens have a Facebook account, and many also are on other social media sites, social media marketing is extremely important for growing a brand in the modern economy. So, to help increase your brand awareness, you should create social media accounts for it on several different sites, and you should post regularly. There are certain tools, such as Buffer and Hootsuite and Hubspot that can allow you to publish, schedule, and post social media content across multiple platforms. This can make your social media marketing efforts significantly easier and more successful. You can also use analytics reports to gain insights about your campaigns.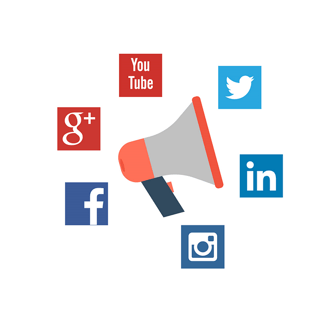 3. Get press about your company
Getting news stories written about your company in popular publications is a great way to get the word out about your brand. You should create a press kit with all of the relevant information about your company and story ideas and send it to publications. You can also try to reach out directly to specific people at these organizations.

4. Make sure that your product is sound and highly useful
If you can create a great online banking product, then once people start using it, word of mouth will do a lot of the leg work in growing your brand. In the modern world, online banking is something that is desired by many people. In fact, roughly 60 percent of all individuals in the U.K. now use online banking. So, if you can create a banking brand that gains a reputation for being swift, secure, and efficient, there could be a large natural demand for it.

5. Become a sponsor
Sponsoring local events around your city or area is a fantastic way to get the word out about your brand. It also associates your company with events that people care about, which can help people create emotional connections with your brand. So, consider sponsoring a city marathon, a concert, a tennis tournament, etc.

6. Create an excellent slogan
A slogan can help to reiterate the primary message of your brand, while also helping people to have more than just the name to remember it by. For truly great slogans, they can be just as memorable, if not more, than the brand name itself. For example, here are some famous slogans: Apple – "Think different." Nike – "Just Do It." etc.

7. Use Infographics
You should create and share infographics that demonstrate the value of your brand. The benefit of infographics is that they are highly easy to read and process, which makes them a very useful type of content. Generate create infographics and share them on your website, your social media accounts, your marketing emails, etc.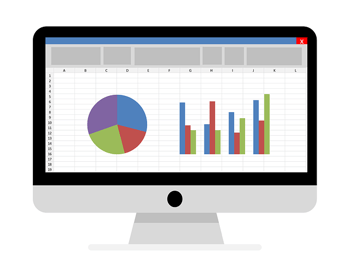 8. Create a mailing list
When people visit your website, you can offer them "gated content" such as a whitepaper or a newsletter, and then only let them access it by giving you their email. Then, they are on your email list. Once you have an email list, you can market to the people on it through services like MailChimp. Email marketing can be extremely effective In fact, one source reports that for every $1 you spend on email marketing, you can expect a return of $38.

9. Run promotions
Promotions can help get people excited about your company. You can advertise these promotions on your social media accounts, or in other ways. To create a lot of hype about your online banking company, you can run a promotion such as "The one-hundredth person to open an online banking account today will get $500 automatically deposited in their account!" Anything like this that gets people excited about your brand can help grow awareness about it.

10. Use traditional advertising (Radio, television, newspapers, billboards, etc)
Although traditional advertising may not have as high an ROI as inbound marketing, it still can be useful for generating brand interest. This can include things like radio ads, television ads, newspaper ads, billboard ads, etc. Consider PPC (pay-per-click) methods with targeted geo targeting and deploy a strategy for ranking for relevant long-tail keywords. These things can be effective and profitable if you are trying to grow an online banking brand.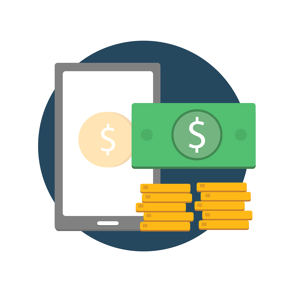 Inbound FinTech is an award-winning digital growth agency and Elite-Tiered HubSpot Partner. We help FinTech businesses significantly improve their marketing performance.
We can transform your lead generation process, boost website traffic and help you to attract your ideal customers and generate quality leads through proven inbound marketing tactics and strategies.