In the fast-paced world of FinTech, effective marketing can help your company stand out. However, marketing is an investment and like all investments, the goal is to get a positive return on investment, or ROI.
To understand how much you should spend on marketing and what your FinTech marketing budget should be, it is helpful to know more about marketing methods.

Here are two of the primary marketing methods:
1. Outbound Marketing
Outbound marketing is the process of generating a message and sending it out to try to reach and win over clients or customers. Examples of outbound marketing include television ads, cold calls, radio ads, newspaper ads, brochures, flyers, trade shows, etc.
This method of marketing is the more traditional of the two. Other forms of Outbound can include digital forms, such as PPC (pay-per-click). PPC is an advertising strategy that is popular among digital marketing companies. PPC can be very effective if it is done correctly. In fact, the average cost per conversion from PPC in 2016 was $33.
2. Inbound Marketing
Inbound marketing is an entirely different approach to outbound marketing. Inbound marketing involves trying to attract customers organically through informative and educational content. This is done with websites, blogs, content marketing, landing pages, progressive profiling, social media marketing, email newsletters and other similar things.
The goal of inbound marketing is to create enticing content that makes clients want to visit a company's website organically. We then nurture them through the buyer's journey, feeding them with messages and content that resonates with them and solves their problems/challenges.
Both outbound and inbound marketing techniques can be used effectively to generate leads and positive ROI. However, the average cost per lead for inbound marketing campaigns is $135, which makes it 62 percent less expensive than traditional outbound marketing. But leads from PPC are significantly less expensive than leads from traditional outbound sources.
Weighing up the two options
Because inbound marketing costs almost 2/3 less than traditional outbound marketing in order to get the same results, it would most likely be a wise decision for your FinTech company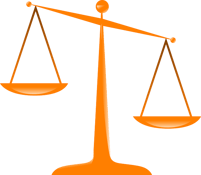 to invest more in inbound marketing than traditional outbound marketing. However, investing in PPC can also be a wise decision, as cost per clicks are only $2.14 on average with PPC.
So, inbound marketing may be especially appealing to potential FinTech customers and clients. However, if you are just starting out, then it may also be a good decision to simply try both methods and see what works better for your specific situation.
To start an inbound marketing campaign, you can hire a freelance writer to generate a blog and marketing emails for your subscriber list. The writer can also create social media posts for your company which can help to leverage the power of social networks. To start a basic outbound marketing campaign, you can create ads for local news and radio stations. Calculate your ROI for each endeavor and see what works the best.
C

hoosing the right budget
Selecting the best possible FinTech marketing budget is somewhat of an art. Spending on marketing can help to bring in new customers. However, if you get carried away with your spending, then you can end up spending too much and costing your company too much money.
The amount of marketing that you need to invest in can also depend on the size of your company. If your company is smaller and is trying to gain a lot of new clients, then marketing may be more of a priority for you, compared to established companies with tons of clients.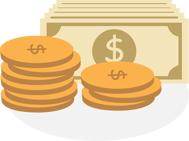 According to a Survey conducted by Duke University and the American Marketing Association, companies with less than $25 million in revenue spend an average of 11 percent of their revenue on marketing. Also, companies with $25-$99 million spend an average of 9% of their revenue
on marketing.
So, a good rule of them is to designate roughly 10 percent of your revenue to your FinTech marketing budget. If your company is more established, then you can designate a bit less. If your company is on the newer side, then you can designate a bit more.
Marketing is of paramount importance for generating new leads and helping your FinTech company grow its customer base. However, you also need to make sure that you can properly afford to designate a certain percentage of your revenue to your marketing budget. So, check your funds before you make any final decisions.
Summary
Regardless of the stage of your FinTech business, marketing is something you need in order to get a positive ROI. Establishing your budget and goals are two important steps when it comes to choosing the right approach.
Inbound FinTech is an award-winning digital growth agency and Elite-Tiered HubSpot Partner. We help FinTech businesses significantly improve their marketing performance.
We can transform your lead generation process, boost website traffic and help you to attract your ideal customers and generate quality leads through proven inbound marketing tactics and strategies.