The FinTech industry is evolving and we're seeing a lot of change in the way financial services companies run their marketing operations. For too long, the sector has overly focused on traditional marketing and PR channels for generating leads and sales. FinTech businesses need a more modern and data-driven marketing approach.
Within a fast-changing digital landscape, a significant proportion of your marketing budget should be used to grow your presence online, to make it easier for potential customers to find your website organically. This is where using a FinTech marketing agency can help you.

In this blog, we outline 9 key reasons why your FinTech business should consider working with a marketing agency.

1. Get support and expertise to empower your marketing team
Marketing can be a daunting area of business for many companies, as there are so many channels to think about and so much data to leverage. Marketing teams can often get swamped. This is especially true of FinTech start-ups and FSI businesses with small marketing teams.

Working with an external marketing agency can be the most cost-effective solution for FinTech businesses. A marketing agency can offer you expertise that's missing in your existing marketing team, enhancing your strategy and helping you to achieve more impact from your marketing campaigns.

The support that agencies offer can be crucial for freeing up your marketing team, to fulfil day-to-day tasks and expand the scope of your campaigns. The marketing agency can support your team in the areas in which you're in most need of help, whilst adding a level of sophistication not possible without plugging into their expertise.
2. Become more customer-centric with inbound marketing
Most inbound marketing agencies focus on helping clients put their customer needs first, to successfully target and nurture their key personas. Many brands find it hard to shift focus from their business goals to the needs of their customers – especially when there is pressure from above to meet targets. Aligning your customer needs with your business goals is the key to long-term success.

Inbound marketing and content marketing are cost-effective marketing approaches, especially for FinTech businesses with a small budget. And they're progressive too. Understanding the challenges your customers face and putting these at the heart of everything you do, helps to focus your marketing efforts of the "why" behind your business.
Content marketing costs 62% less than outbound marketing and generates approximately three times as many leads. (Source: Content marketing institute)
Inbound strategy is all about addressing your personas' pain points with content and easing their decision making at each stage of the buyer's journey.
3. Enhance your industry experience and expand your connections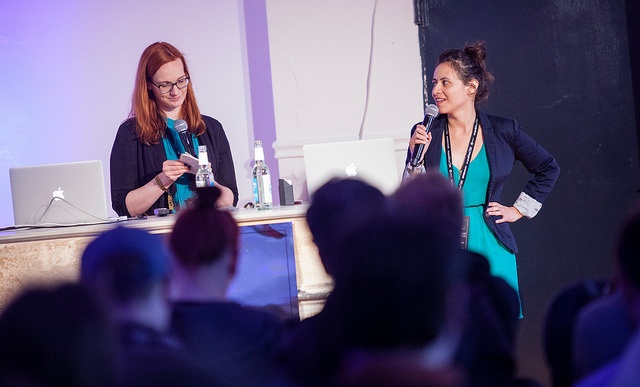 When seeking a suitable marketing agency, it helps to find one with experience working with clients in your industry. Even better if you can find a dedicated FinTech marketing agency.

Working with an experienced FinTech marketing agency will reduce the learning curve, meaning they can hit the ground running to support your marketing efforts. Knowing that your chosen marketing agency has a wealth of experience in the finance industry and a track record of creating great impact for other FinTech businesses is a comfort for CEOs and key stakeholders.

At Inbound FinTech, many of our clients have told us that a lack of understanding of their business and industry is a key reason for them moving agencies. Being in the Finance industry already means that we have invaluable connections and expertise. This enables us to spark up meaningful conversations with key industry figures. We can set up offline events and speaker gigs, online events and webinars, and other collaborative opportunities, much easier than non-industry-specific marketing agencies could.
4. Build evergreen campaigns that will continue to drive traffic and leads
Whilst marketing agencies can help you to implement effective strategies, they can also support you in creating evergreen campaigns that drive the right traffic and quality leads for your pipeline in the future.

Creating evergreen content and running campaigns that have a lasting impact is a key inbound marketing strategy. A growing trend is to create content pillar pages and topic clusters, which act as SEO-friendly hubs to attract your key personas. An experienced agency can help you plan and deliver evergreen campaigns.
5. Align your marketing and sales teams
A common issue in the financial services industry is sales and marketing alignment, and not implementing closed-loop reporting and end-to-end tracking (ROI) for your marketing efforts. It's important to ensure that your sales and marketing teams communicate with each other effectively. Integrating CRM helps businesses to do this, leading to increased visibility of lead sources and better attribution.

Getting your sales and marketing teams working in harmony is vital for the success of your FinTech business. We call it "Smarketing". Growth agencies like ours are composed of experienced people, specialising in some of the most effective marketing, sales and CRM platforms, such as HubSpot, Salesforce, Marketo and Pardot.

This experience is crucial, especially for ambitions FinTech business who want to integrate tools, processes and data. Having access to expertise in these platforms will help your business with its sales and marketing alignment, to really boost your conversions and lead qualification.

For example, one of our clients saw a 40% increase in SQLs in just 3 months from implementing Smarketing.

This was achieved due to the improvement in how informed contacts were once reaching a salesperson, whilst the sales team had greater visibility and intel on the leads passed to them from the marketing team.
6. Explore scalable and flexible packages to suit your business
The great thing about using a marketing agency to support your marketing efforts is the flexibility and scalable packages they can offer. This helps FinTech start-ups and businesses with limited scope for increasing the size of their marketing team.

Plugging into a marketing agency means getting key marketing services, support and expertise for a one-off FinTech project or a retainer package, where you can commit to an amount that you're comfortable with month-to-month, which can be scaled up or down when required.

Check out Inbound FinTech's range of tiered marketing packages.
7. Step up your content creation volume and quality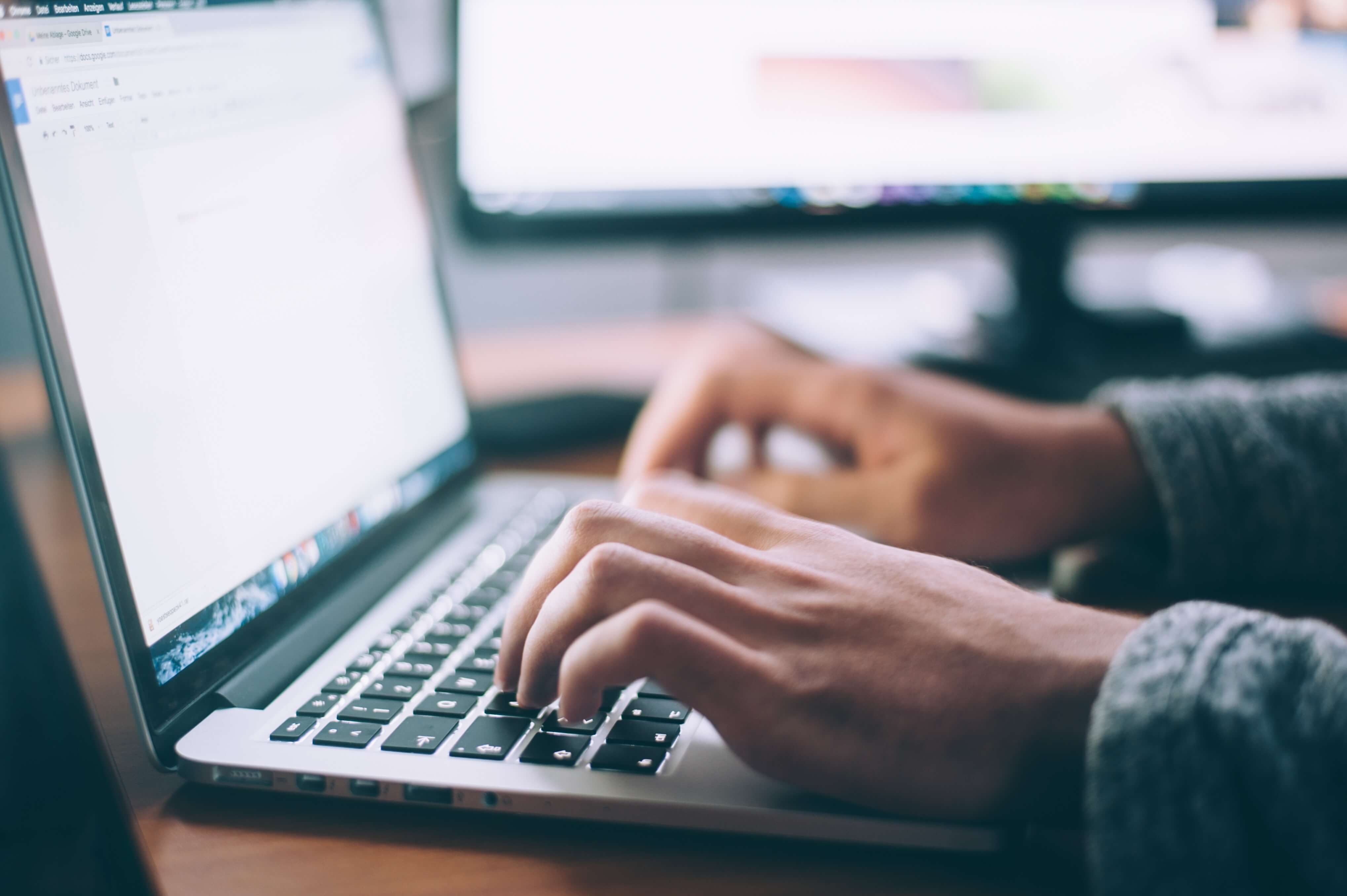 Many FinTech businesses invest a lot of their budget into industry events, PR and advertising. Although effective channels for business growth, they can be costly and resource intensive. Luckily, the financial services industry is starting to embrace inbound marketing and content creation. An effective blogging strategy will help you attract quality leads to your site, and content aimed at each stage of the buyer's journey will help you qualify and convert leads.

47% of B2B buyers read 3-5 blog posts or pieces of content prior to engaging with a sales person. (Source: DemandGenReport)

Creating relevant and SEO-friendly content can help you reach your target audience, build momentum and generate inbound leads. Working with an experienced inbound marketing agency will help you to significantly increase your content output and ensure that it's targeted to your key personas. In fact, 53% of marketers deem blog content creation as their top inbound marketing priority.
8. Get a holistic approach and unbiased viewpoint
Using a digital marketing agency enables businesses to get fresh eyes on marketing activities from an external source, to assess and audit existing processes without bias. With a FinTech marketing agency, you'll get the added bonus of existing industry knowledge.

Effective growth agencies often take a holistic approach to marketing strategy, looking at the end-to-end user journey. This is important for making sure you're communicating with leads and customers effectively throughout their journeys. This includes focusing in customer retention and account-based marketing (ABM) to build stronger relationships with customers and partners.
9. Increase your knowledge of key marketing tools and platforms
At Inbound FinTech, we're more than just inbound marketing experts. We're also a Platinum-Tiered HubSpot agency and an award-winning Google partner, with a wealth of PPC and SEO experience. What a marketing agency like us can bring to the table is extensive knowledge of effective marketing tools, channels and platforms.

These days, in order to grow your FinTech business, it's vital to utilise the digital tools and analytics platforms available to marketers, to reach the right audience and stand out from the competition.

Choosing the right marketing tools for your business is key. A marketing agency with experience in certain channels and platforms can make a big difference to your business' success, especially as it's hard to possess a deep knowledge of such a wide range of marketing tools and techniques. Your FinTech marketing agency can plug the gaps in your team's knowledge.
Summary
There's more competition now than ever in the FinTech world, and you need to ensure your business stands out from the crowd. An experienced FinTech marketing agency can support your marketing and sales teams to create quality content, whilst adding the sophistication your marketing campaigns need to produce the right results and help your business grow.
Learn how we create winning digital marketing strategies in this B2B Marketing Case Study for FinTech & Financial Services businesses!
Inbound FinTech is an award-winning digital growth agency and Elite-Tiered HubSpot Partner. We help FinTech businesses significantly improve their marketing performance.
We can transform your lead generation process, boost website traffic and help you to attract your ideal customers and generate quality leads through proven inbound marketing tactics and strategies.