Prompted by China's ban on digital currency, the value of Bitcoin dropped to $2,975 on the 15th September 2017 after reaching highs of almost $5,000. But, evidently, it didn't last long.

Experts quoted by Bloomberg said that a ban would likely be "dubious", indicating that if Bitcoin were to overcome this restriction, it proved the cryptocurrency works. And that's exactly what happened!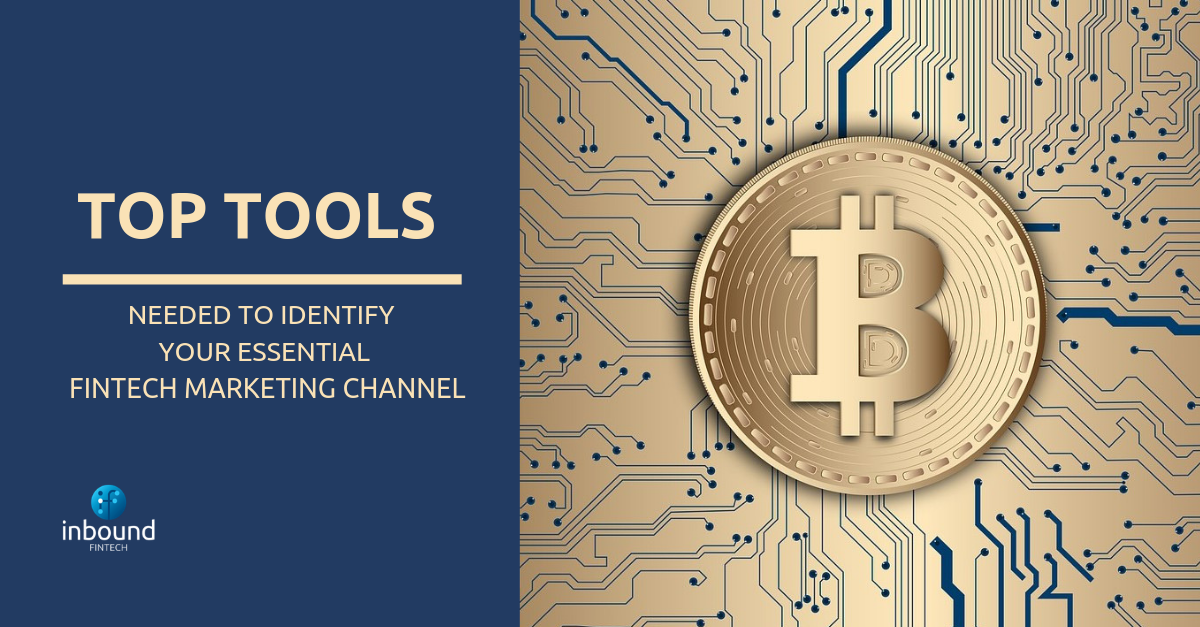 Bitcoin, the open source digital currency, has been noisy in global financial news over the past weeks due to a downturn and then a surge in the exchange rate.
Bitcoin's value hit $5,650 today(20th October 2017), after trading regained confidence and CNBC says it's set to keep going.
We're going to delve into the questions that beginners ask when it comes to buying and selling Bitcoin money.

What is Bitcoin and how does it work?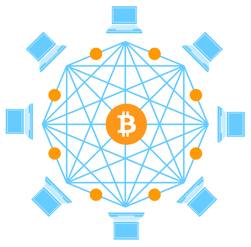 In January 2009, Bitcoin emerged after the global financial
crisis and was described by its inventors as being a "Peer-to-
Peer Electronic Cash System".
People with access to Bitcoin can buy and sell goods or send payments to each other without a central authority or influence from a financial institution, because the network is actually powered by its users. This means Bitcoin is not a regulations or restrictions subject and it doesn't require permissions to operate.
Unlike a managed network such as Paypal or your debit/credit cards, all payments are settled via user's computers and every single one of them is recorded permanently on a "blockchain" – a shared ledger, which is open to the public.
The blockchain is checked and verified by "miners" and "nodes" – people running software on their computers to keep the network safe. They're rewarded for their effort too, but we'll come to that.
Who created Bitcoin?
Bitcoin was first published as a specification and a "proof of concept" by Satoshi Nakamoto in a 2009 cryptography mailing list, but the extent of information about Nakamoto as a person is limited. The only known communication with him was apparently via online forums and in 2010 he ended his involvement with the project.
However, Nakamoto's vision flourished. The protocol and software were – and still are – published as open source, meaning that any developer can view or create their own modified version if they want to.
"How does that work then? Surely, anyone can change it and make it their own."
Not exactly.
Bitcoin and its network remain uncontrolled by any one person due to its fundamental structure. Rather, it is "controlled" by all who use it. If someone were to change the code, the protocol would not be affected, because other users would have to adopt these changes too!
Put simply, for Bitcoin to work, compatibility is key, and computers around the globe must all be in agreement to be involved.

How to get Bitcoin?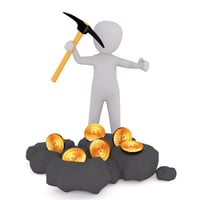 There are a few ways to acquire Bitcoin:
As payment for something

Purchasing Bitcoin via Bitcoin Brokers

Exchanging Bitcoin locally

Mining Bitcoin competitively
If you consider mining Bitcoin, a special type of computer is required to solve the algorithms that analyse those blocks of transactions, or blockchains. By doing so, miners are rewarded in Bitcoin and will introduce new Bitcoin into the network.
Many aspects need to be considered though, because according to Ofir Beigel, writing for 99bitcoins.com, some computer chips will set you back about $3,000.00. And that's not including the rest of the hardware and the electric necessary to power it all. With all of this in place and depending on the exchange rate, Beigel estimates a monthly profit of $332.68.
For beginners, purchasing them via a brokerage is much easier. These allow bank transfers, credit cards and in some cases, Paypal.
Where to store Bitcoin?
So you've decided to get some Bitcoin and you know exactly how you're going to, but what's the next step? Where do you put them?
Easy! In a Bitcoin Wallet: there are many options to choose from.
Essentially, a Bitcoin wallet is a downloadable virtual wallet, similar to other payment applications found on mobile phones and devices or on your computer. This application will send and receive Bitcoin when prompted and, depending on the wallet you choose, will have various features to help you with the process.
They are also encrypted with keys or secret codes, but are subject to user error, whereby private keys can be accidentally deleted, lost or even stolen. In this sense, it is similar to cash in a physical wallet. In order to remedy these issues, Bitcoin Wallet companies encourage users to keep on top of backups, use secure locations and use encryptions.

If this sounds too risky, the following options can be taken into consideration:
Paper wallets: you can print off keys and keep them safe at home, for example.

Specialised hardware, which can keep your private keys offline.






These two options are advised if someone has managed to accrue a large number of Bitcoin and they are worried about hackers. Though, if you were to lose the paper wallet, there is no way to recover your private keys and these Bitcoin would be "dormant" forever.
The last option is a third party internet site, termed an "online wallet", but users would need to be careful in picking the correct one. If the company you use goes bankrupt, there isn't much you can do legally to recover your losses.
Where to spend Bitcoin?
More and more companies are accepting Bitcoin as a form of currency and there are many directories online, which show you where you can spend them. These range from blogging companies and restaurants to airlines and gaming sites.
Jonus Chokun, writing for 99bitcoins.com keeps the comprehensive list "Who Accepts Bitcoins?" and ensures it will continuously be updated.
You might be thinking that it sounds hard to pay with Bitcoin, but really, it's easier than using your card as you don't need to have set up a bank account.
Payments are made via your Bitcoin Wallet and as long as you enter the recipient address and amount correctly, all you have to do is press send.
With the mobile applications, companies accepting Bitcoin will likely show you a QR code before purchase, which can be scanned with your phone.
Is buying Bitcoin worth it?
The first people who bought Bitcoin likely think so. The value of the cryptocurrency has come on in leaps and bounds since 2009 and a lot of people have earned significant amounts because of it.
However, it must be understood that this is the gamble they took.
It's important to be wary of any new technology and users should avoid buying into Bitcoin with the intention of "getting rich quickly" without knowing the risks first.
Having said that, how the value of Bitcoin bounced back rapidly after the proposed ban by China, we may see the value rise even more. The theory that Bitcoin was beyond the control of governments has essentially been proven now, therefore allowing users to put more trust in its protocol
It should also be mentioned that the potential number of Bitcoin available is – and will always be – limited. This is set at 21 million. So, as demand increases and mining availability decreases, this may mean an inflation of the currency's value.
In 2013, the Washington Post blogged that people probably shouldn't buy Bitcoin because it wasn't a very practical payment method. Now, fast forward five years, and whilst the software and hacking-potential of Bitcoin payments remain complicated, rumours of institutions providing the cryptocurrency at banks have begun to emerge.
The CEO of Goldman Sachs tweeted on the 3rd of October that he was "still thinking of Bitcoin", recalling how people were also "sceptical of paper money" before it displaced gold. This growing acceptance of the currency and the fact that more and more companies are accepting it as a viable payment method, shows that Bitcoin definitely has potential for the everyday person. And, as we go into 2018, more information and helpful applications will be available to make this process easier.
Over the time of writing this article, the value of Bitcoin jumped from $5,650 to $6,107(20th - 21st October 2017). We can be sure that Bitcoin has its top spot in the list of cryptocurrencies available, meaning if the bandwagon is something we want to jump onto, the best time to do so is likely long gone.
However, if CBRE - the international news agency is correct, the value is only set to keep climbing over the next six to ten months – potentially to $10,000. So, we still have time to hitch a ride.
We do well in remembering, though, that due to the volatility of the new currency, the ride is set to be a bumpy one.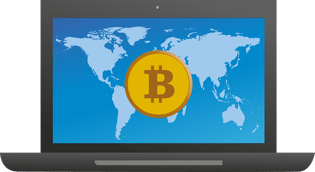 Think your FinTech business could benefit from a Marketing Strategy Session? Get a Free Marketing Strategy Session with a FinTech Marketing Expert today!
Inbound FinTech is an award-winning digital growth agency and Elite-Tiered HubSpot Partner. We help FinTech businesses significantly improve their marketing performance.
We can transform your lead generation process, boost website traffic and help you to attract your ideal customers and generate quality leads through proven inbound marketing tactics and strategies.