Customer experience is one of the most important success factors to any FinTech business. Therefore, when launching a new product or service, you need to focus on the needs of your target audience. Otherwise, there is little chance to attract and retain your audience.

Any good business takes time and effort to build. In FinTech we make sure that we are exerting both our time and effort with the right people, therefore as a business leader you should be able to classify the right audience, be part of their network, build rapport and win them over instantly.
Targeting a specific market allows you to focus your marketing skills and campaigns on a specific segment which will presumably buy from you than other competitors. This is an efficient, and effective way to reach your potential clients and generate more business leads.
Identifying your buyer's persona will help you better understand how to create a more personalised content that caters and is tailored to their needs. Ensure that you create the appropriate content to the appropriate audience. Increase your conversion rate. The first and foremost mistake most FinTech start-ups are guilty of making is not conducting enough research about their target market. In order to succeed in the fast-paced and extremely competitive FinTech industry, it is imperative to identify your FinTech target audience.
Here are 5 questions that will help you identify your FinTech target audience:



1. What problems does your FinTech business service and products solve?
The best way to define a target market is to understand your own product first. Sharpen your focus and see the issues you are trying to solve with your product. Once you are able to spot the correct placement for your product, you will automatically be directed to the niche facing those problems.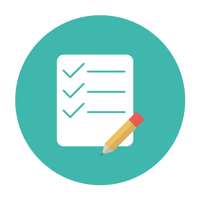 2. Who are your existing customers?
If you're not sure who buys your product or service, someone in your company likely does; perhaps your sales teams. Consider asking them for this information. Also consider categorising your customers based on location, job role, or budget.

3. What channels do your customers use?
Think about the magazines, newspapers, and blogs they read, T.V shows they watch and social media platforms they visit frequently. For social media platforms, consider the times they are most active and what content they engage with.

4. Who is your competition?
It's important that you know your main competitors. However, some quick online search can reveal upstart competition that you may have not heard of. Try searching for a keyword that is related to the FinTech products and see which businesses come up.
And while you're doing your research try to figure out some answers to these questions: what do customers stand to gain from choosing you over a competitor? Is there something you can do better than anyone else? What is the unique value proposition that only your FinTech start-up offers?

5. Are you confident you chose the right target audience?
It's all about balance. When you try to reach everyone in the market, you will probably persuade no one. However, if you limit your criteria to a specific target audience then you would be ahead of the curve.
When identifying your target market, always question your assumptions. Will they benefit from your business? Are they keen enough to invest money and time on it? And will your marketing and sales team be able to convey your product to them clearly?

Summary
It is of great necessity that any FinTech startup should be able to identify their customer needs, gain their trust and deliver the best customer experience. If you have attained the trust of your customers and had a pleasing customer journey, they are more likely to buy your products or services and moreover, recommend them to others. Achieving these will make your business grow and be more and more successful.
Learn how FinTech and FSI businesses can leverage Inbound Marketing to generate high quality leads and boost their organic rankings by downloading our free Ultimate Guide to Inbound Marketing!
Inbound FinTech is an award-winning digital growth agency and Elite-Tiered HubSpot Partner. We help FinTech businesses significantly improve their marketing performance.
We can transform your lead generation process, boost website traffic and help you to attract your ideal customers and generate quality leads through proven inbound marketing tactics and strategies.