FinTech marketing is a very strategic process. When you're launching new products into a competitive market that is constantly changing, you'll need well defined digital marketing tactics because the impact of digital marketing when done well is very beneficial for any FinTech company.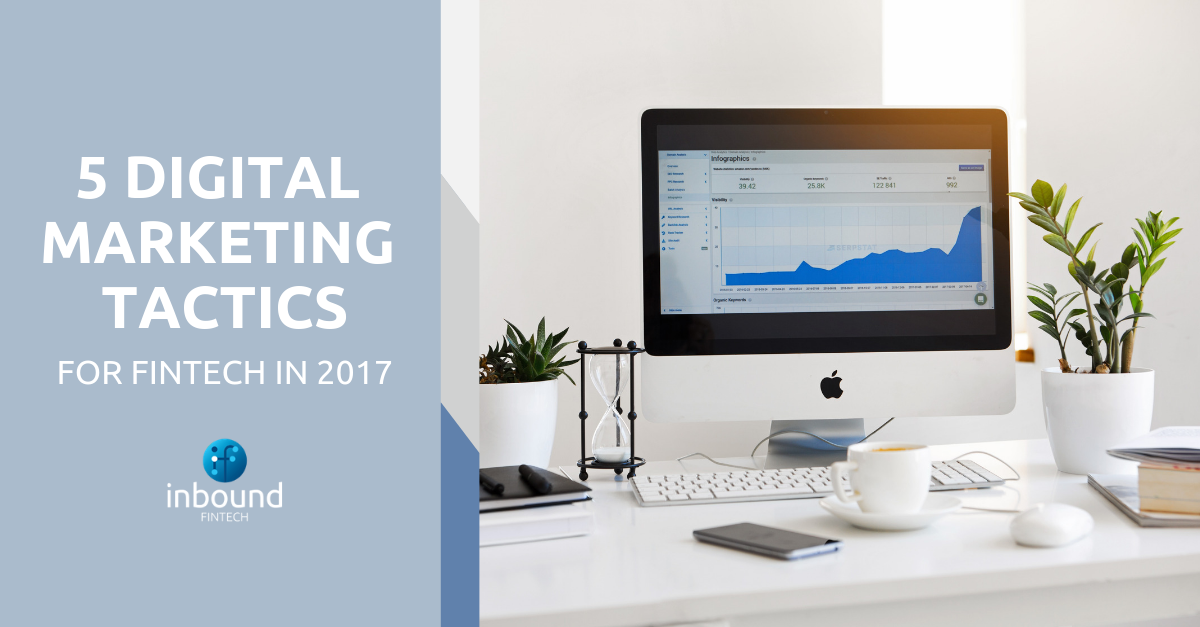 "Where should I start?" Is a question people often ask when they're looking to dive into the world of digital marketing.
In this article, we take a look at 5 digital marketing tactics for FinTech companies in 2017 with the aim of creating a competitive advantage.

1. Competitor Analysis
A good place to often start when you're planning your digital marketing strategy is to have a look at what your competitors are currently doing. If there's something they are doing that is successful for them, then you can look to see how you can improve on it and deliver something even better. If there's something they're not doing well, it is your opportunity to bring in a quality offering. Finally, if there's something they're not doing at all that's a good way to create a competitive advantage over them by being the first to do it.
What are they doing overall?

What are they doing well?

What can they improve on?

What are they not doing at all?
Once you know the answers to these questions, they can provide you with what you need to make a great strategy to make sure your digital marketing produces results for you.

2. Harnessing the Power of Social Media
Today, nearly every business, start-up or corporation is guaranteed to be present on some form of social media. Whether it is Twitter, Linkedin, Facebook, Instagram, Pinterest or other platforms, social media has definitely become a major part of business and is helping to change the way companies in the FinTech industry and the world operate at large.
Over the past few years, the power of social media has continually risen and is showing no signs of slowing down. It is almost a must to be present on social media and have it within your digital marketing strategy with some companies even opting to have it as the core of their online offering.
Some benefits of social media:
Ability to speak to your customers directly

Know what your customers are thinking and saying

Stay up to date with the latest industry news

Increase visibility of your company
Depending on the size of your company, you may not have the time to be heavily invested in many social media platforms as it can be time consuming. Find out where your customers are first and invest your time into those platforms to start off with and then you can grow your social media platforms as you go along.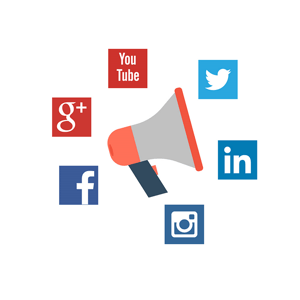 3. Create Highly Customised Content
Attracting customers with great content marketing is a way to add to your digital marketing strategy. The aim is to create quality content that manages to attract visitors into your site. It is reported by Internet live Stats that Google processes over 40,000 search queries every second on average which translates to over 3.5 billion searches per day.
With that many searches happening every day, it means that your customers are searching for topics related to your industry and so you need to have the right content to appeal to them. The key word here is 'quality'. There's an unlimited supply of content online and it is the job of the search engines to sort them out to make sure the searcher gets the best results tailored to their search requests. When writing content, you must position the content with your customer's interests and the benefit of this is that you will naturally attract inbound traffic that you can then convert over time.

4. Search Engine Optimisation
Often referred to as SEO, Search Engine Optimisation is a crucial part to your digital marketing strategy. SEO is the practice of increasing the quantity and quality of traffic to your website through organic search engine results (Moz).
Doing all the above tips to a good standard, will also help with your SEO delivery. SEO is a very complex task that requires constant review which is why many companies opt to leaving it to the professionals to do it. If you don't have the budget to hire an agency to do your SEO you can at least make sure the most important aspects of it are sorted. SEO is also considered a long-term investment; instant results are not as common though it can happen, so be patient and trust that what you're producing is of a high standard to compete with what is out there already.
5. Use

Data Analytics
We've saved one of the most important ones for last. Data Analytics will provide you with key information when planning campaigns and seeing the results from previous ones. It has become more crucial than ever for companies to start and end their marketing with the data that comes from your analytics.
Who is seeing what we are doing?

Where are the viewers coming from?

What devices do they access it from?

How long do they engage with our material?

Where do they go next after engaging with our content?

How do they find us? Search engine? Social media? Etc.

And the list goes on and on.
These are just some of the questions you can get answers to when you dig deep into your analytics. The data available to your company will allow you to focus your efforts on customer acquisition, customer retention and the overall customer experience.
There you have it, 5 digital marketing tactics for FinTech companies for this year. If there is something that has worked for you that you wish to share or something you want us to go through in more details in another post let us know in the comments below.
Inbound FinTech is an award-winning UK digital marketing agency, specialising in inbound marketing, SEO and PPC strategy. Based in the heart of the Financial District in London, our experienced team of marketing specialists help FinTech and SaaS companies in the Financial Services industry to drive quality leads and grow their business online. Get in touch with our team to discuss how we could improve your company's SEO performance.
Think your FinTech business could benefit from a Marketing Strategy Session? Get a Free Marketing Strategy Session with a FinTech Marketing Expert today!
Inbound FinTech is an award-winning digital growth agency and Elite-Tiered HubSpot Partner. We help FinTech businesses significantly improve their marketing performance.
We can transform your lead generation process, boost website traffic and help you to attract your ideal customers and generate quality leads through proven inbound marketing tactics and strategies.