The FinTech industry is growing at pace. In fact, from 2015 to 2016, global FinTech venture capital investment grew by 11 percent. This growth translated to a total of $17.4 billion worth of investments made in FinTech companies around the world in 2016.
With so many new FinTech companies receiving funding and entering the financial technology sector, it is crucial for FinTech companies to be able to market themselves in the best way possible. Effective marketing can help these companies stay competitive and expand their reach.
Here are some great social marketing tips for FinTech startup companies:

1. Optimize your social media accounts
One of the key demographics that the FinTech industry appeals to is millennials. This is because millennials are very tech savvy, and are very mobile device and social media oriented. Roughly 86 percent of millennials now use at least one social media platform. This means that social media is one of the best ways to reach your millennial target audience. To optimize your social media accounts, you should create detailed descriptions with links back to your website or app. Also, you should post interesting content regularly on these sites.



2. Create a blog and post regularly
According to HubSpot, marketers who prioritize blogging are 13 times more likely to experience positive ROI for their marketing efforts. This is incredibly significant. Part of the reason why blogging is so helpful is because it helps to educate your target audience. Many people who read blogs are trying to learn more about a topic. So, if you can educate people about FinTech and your company through your blog, it will help you to draw in viewers to your site. You can also share your blog posts through your social media accounts to amplify their reach.


3. Create Youtube videos
The amount of 18-34 year olds that Youtube reaches is greater than the amount reached by any cable network in the United States. This makes Youtube a great way to reach millennials. Videos can be more entertaining than other types of content as well, so with Youtube, there is a real opportunity to engage with your audience in an exciting way. You can create videos explaining the history of your company, showing behind the scenes looks, explaining your company's products, etc. The more Youtube videos that you generate, the larger that the audience for your company will likely become.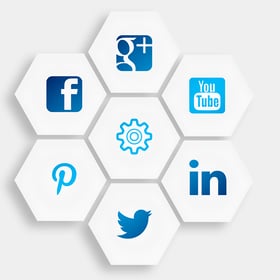 4. Take advantage of analytics
Analytics can help you to learn which type of marketing efforts are working best for you. You can use analytics to see how many hits, click-throughs, and other stats that your posts create. Once you identify a pattern through the insights that analytics provide, you can take your marketing efforts in that direction. Analytics can also help you to identify what isn't working well and to avoid repeating your mistakes.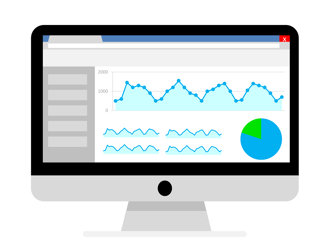 5. Try to connect with social media influencers
Social media influencer marketing is a great way to get the most out of social media advertising for FinTech. Social media influencers are so helpful for marketing, that 80 percent of marketers in one survey reported that they find social media influencer campaigns effective. There are many FinTech social media influencers. You can offer to pay them to mention your company, or to do an interview with you about your company etc. Social media influencers often have vast audiences who are very demographic specific. So, recruiting a FinTech social media influencer to help grow brand awareness for your company can really help to connect your brand with a key audience.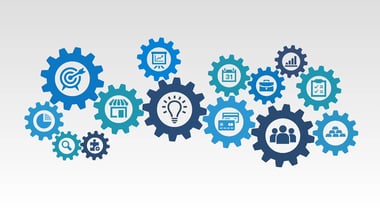 Summary
FinTech is a very exciting sector right now. This is because many people, and particularly millennials are very receptive to mobile banking solutions and other financial technologies. However, despite the growing demand for FinTech, the FinTech industry is still very competitive. Using these social marketing tips can help your Fintech company to get ahead of the competition, and to grow your startup at a much faster rate.
Think your FinTech business could benefit from a Marketing Strategy Session? Get a Free Marketing Strategy Session with a FinTech Marketing Expert today!

Inbound FinTech is an award-winning digital growth agency and Elite-Tiered HubSpot Partner. We help FinTech businesses significantly improve their marketing performance.
We can transform your lead generation process, boost website traffic and help you to attract your ideal customers and generate quality leads through proven inbound marketing tactics and strategies.