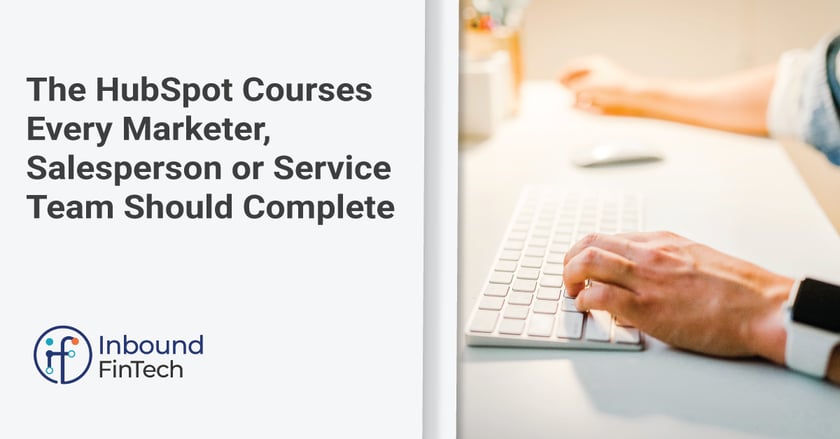 With 18 certifications and over 400 lessons, HubSpot offers hundreds of hours of online training. So, how do you choose the best HubSpot course to complete? We've put together this short guide to help you select the right course for you and your team from the HubSpot Academy.
Why should you complete a HubSpot course?
For new HubSpot users, these training courses offer invaluable guidance for making the most of your HubSpot portal. Whether you're using the Marketing, Sales, Service or CMS Hub, the courses are designed to give you the tools you need to get the most out of the platform. And they're 100% free to complete!
Even if you're a seasoned HubSpot veteran, these courses are still worth your time. With constant software updates and an evolving inbound methodology, keeping your skills and knowledge up to date should be high on your to-do list. Plus, most HubSpot certifications expire after 2 years and need to be updated.
This guide is for those people who want to complete a HubSpot course but aren't sure which certification to start with. We'll help you with that.
Who are the HubSpot courses for?
For everyone:
For Marketers:
For Sales:
For the Service Team:
The HubSpot courses you should complete
Suitable for: Marketing, Sales and Service Teams
Everyone who plans to use HubSpot should take the quintessential Inbound Course. Understanding the "why" of the inbound methodology (Simon Sinek would be proud) means that you're ensuring a solid customer experience with each landing page created, sales sequence set up, service survey sent out, and everything in between. This HubSpot course shows you the power of inbound for attracting, nurturing and converting leads and delighting customers.
Inbound Course overview:
Lessons: 7
Course length: 2 hours
Quizzes: 4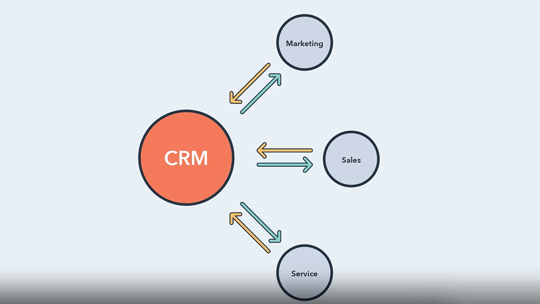 Suitable for: Marketing Team
If you're planning on doing any marketing through HubSpot, there is no question about completing this HubSpot course. HubSpot's Marketing Hub, and its tools and features, go through constant updates and revisions, and knowing the ins and outs of each and how to use them effectively will really help you maximise the platform's potential.
HubSpot Marketing Software Course overview:
Lessons: 16
Course length: 6 hours
Quizzes: 12
Practical exercises: 14
Suitable for: Marketing Team
Knowing how to use content to convert, engage and delight leads and customers is going to help you stand out and make an impact in a digital world saturated with content. HubSpot's Content Marketing Course isn't just about how to write the perfect blog post (although there are some top tips), it actually enables you to create a step-by-step plan for building an effective content strategy that leverages your team's knowledge, assets and services to meet the needs of your buyer personas.
Content Marketing Course overview:
Lessons: 14
Course length: 8 hours
Quizzes: 11
Suitable for: Marketing Team
Do you spend your day cycling between LinkedIn, Facebook, Instagram, Quora, Reddit, and YouTube? You're not alone - your audience and customers are doing the same thing. However, you want to ensure you're creating and sharing useful content to the right channels for your audience, where they reside. This HubSpot course covers the basics of social media marketing, teaching you how to use your chosen social platforms to engage, educate and convert your target audience.
Social Media Marketing Course overview
Lessons: 9
Course length: 5 hours
Quizzes: 29
Suitable for: Sales Team
This HubSpot course takes an even deeper dive into the inbound methodology, applying it to the sales cycle. Get more information about the HubSpot Flywheel and how to apply an inbound mindset to your sales approach. Close more deals and increase your revenue by understanding a more modern, personalised and contextual approach to sales.
Inbound Sales Course overview
Lessons: 5
Course length: 3 hours
Quizzes: 5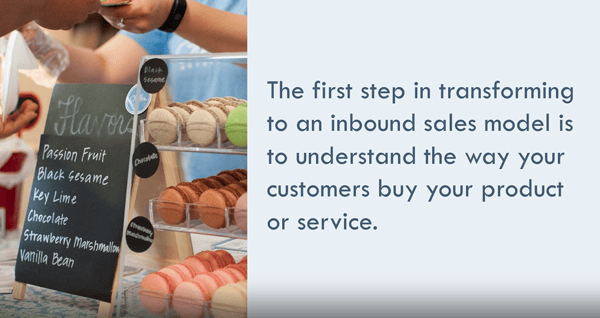 Suitable for: Sales Team
A great salesperson might not need a great CRM and sales toolset, but it certainly helps. The HubSpot Sales Hub offers world-class sales automation and deal management. And this HubSpot course will give you a keen understanding of how to add these sales tools to your arsenal to be more efficient, shorten the sales cycle and create more deals!
HubSpot Sales Software Course overview
Lessons: 5
Course length: 3 hours
Quizzes: 5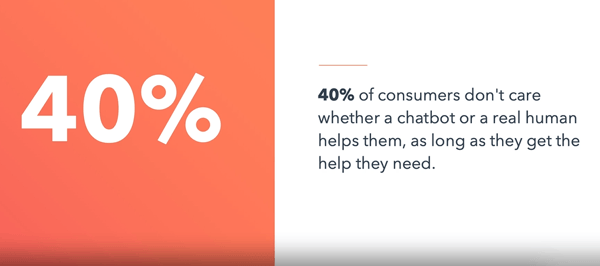 Suitable for: Service Team
Once the excitement of a marketing campaign has passed, and the dust of a successful sales deal has settled, it's often up to the Service Team to ensure that customers are having the best possible experience of your products and services. If you're using the HubSpot Service Hub to manage service tickets or run NPS and CES surveys, this HubSpot course will teach you the intricacies of the Service Hub, so you can focus less on internal process management and more on the happiness of the customer.
Service Hub Software Course overview
Lessons: 6
Course length: 3 hours
Quizzes: 5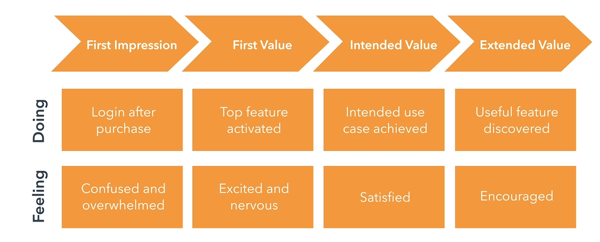 ---
Learn, get certified and do more with HubSpot!
We hope this blog has been helpful for showing you the benefits of HubSpot courses and which are the most suitable for you or your team. The courses we've recommended are all classified as "certifications", which means at the end of the course you can take an online exam, based on your learnings, and become HubSpot certified in that particular discipline or area of the platform.
As a HubSpot Diamond Partner Agency, we know the importance of increasing your knowledge of the platform and the inbound methodology that powers the tools. There are so many great features and tactics to help businesses to boost their Sales, Marketing and Service performance, and the effectiveness of their website content. So, make the most of HubSpot's free courses!
If you're a HubSpot user after advice on maximising your potential with the platform, or you're looking to move to HubSpot, drop us a line or book a meeting with the friendly Inbound FinTech team! We provide support, HubSpot onboarding services, training sessions and workshops. Get in touch!