So you've launched your website, nailed a content strategy and devised a social media plan. But, how much have you invested in user experience (UX)? Are you confident you've honoured the fundamentals of UX and UI design? We explore UX website design principles, the difference between UX and UI, plus why user experience is so important for successful websites.
The user experience you deliver on your website is integral to its performance and should play a key role in your website design. An entire discipline in its own right, UX website design principles combine all nuances of the user journey to create an experience that is satisfying, positive and valuable. It's centred around meeting the needs of the user, focusing on human interactions with the digital product to create a seamless experience.
A great UX design relies on predicting the needs of your users at any given point, providing them with a clear roadmap on how to meet those needs and beyond. But an exceptional user experience delivers value before, during and after interacting with your brand.
The importance of UX for modern B2B websites
The internet is now saturated with online platforms and content, many of which are over-complicated. Working professionals are busy - they need to find answers and solutions quickly and efficiently. Particularly in the FinTech world, an efficient website design with a great user experience is the key to cutting through that noise, securing brand loyalty and connecting with users. But it takes more than a savvy website design to stand out.
When building a website, it's easy to get caught up with indulgent add-ons, such as flashy graphics, dynamic effects and unnecessary text. These can make the experience convoluted. Instead, B2B marketers should make their choices based on strategic UX website design principles, and watch their websites rise above competitors as a result.
Let's look at an example we all know - the Zoom homepage. Whilst we may have a love-hate relationship with the tool itself, there's no doubt Zoom provides a great user experience.
Every button, navigation and image is meaningful and purposeful. Existing users can explore further features via the carousel banner, such as 'Introducing the All-New Zoom Whiteboard', or 'Design More Engaging Virtual Events'. But, if they simply need to join or host a meeting, there are clear CTAs (calls to action) in the top navigation bar.

For new, prospective users, 'Sign up, it's free' or 'Request a demo' buttons are not intrusive, but are highlighted and positioned in a way that is visible and clear.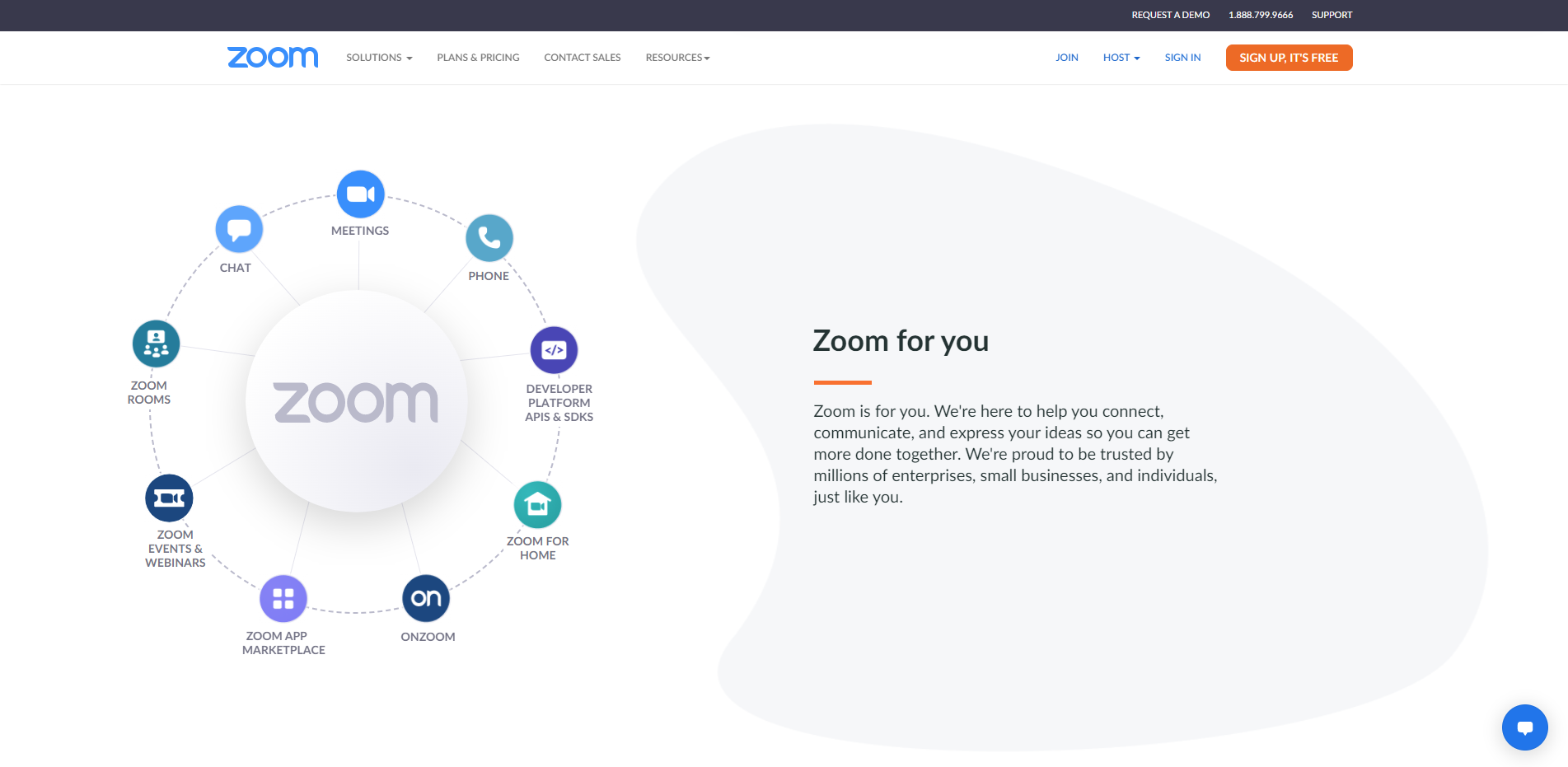 And for those in the consideration stage, 'Plans and Pricing' is clearly labelled in the top left-hand navigation bar. The homepage is efficient, clear and interactive, yet simple. It's also obvious what the product is - a communications platform. It could be a coincidence, but they're a market leader for a reason.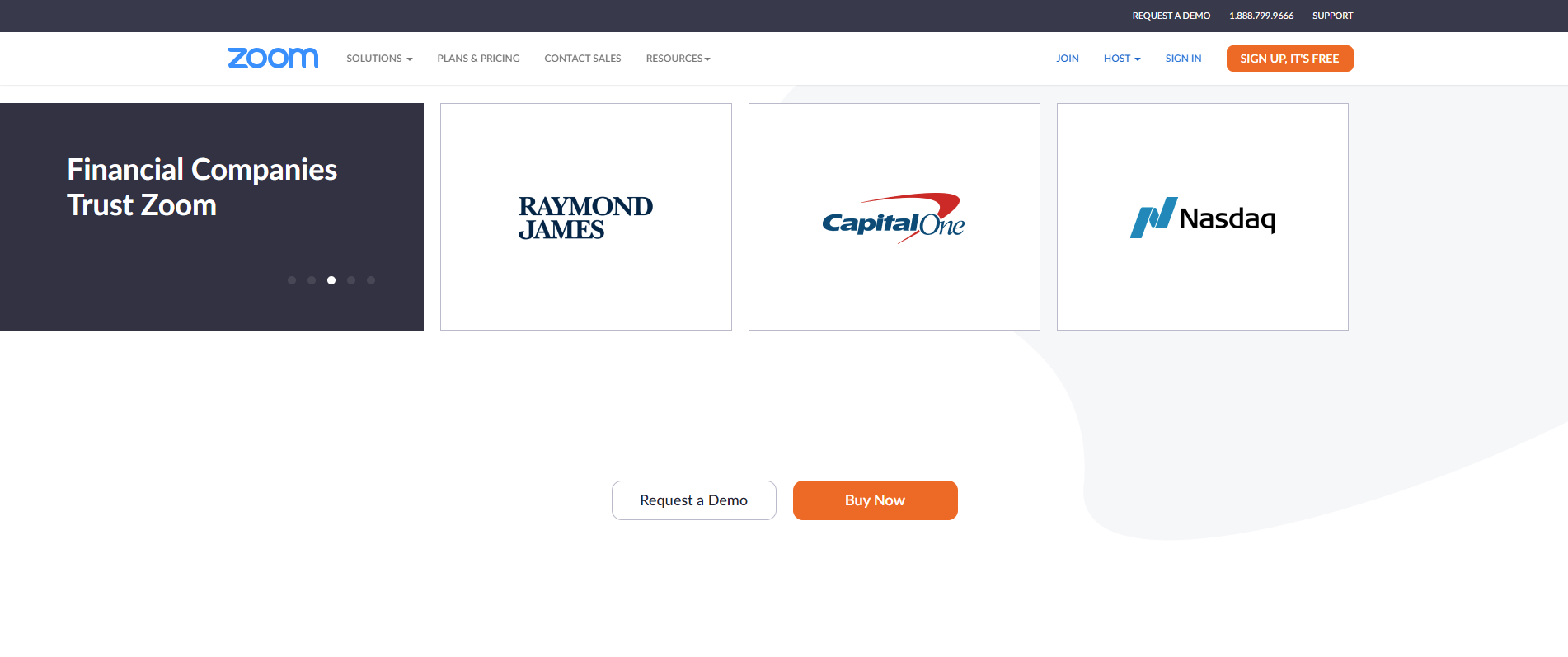 The difference between UX and UI
Where UX stands for user experience, UI stands for user interface design. The two are often used interchangeably, but it's important to understand the differences.
Your user interface (UI) relates to the elements a user will interact with to complete their experience, such as buttons, menus and images. In modern website design, it's vital to take a mobile-first approach to ensure the UI is optimised and operates in the same way or at least in a suitable way, whatever device is being used.
When creating your UX on the other hand, you'll need to ask questions such as:
Did the product meet the user's expectations?
Is it intuitive and user-friendly?
Can the user accomplish what they set out to do quickly and easily, such as finding a blog post or submitting a request for a discovery call?
A good UI design will help facilitate these processes, but the overall experience encompasses much more. Ultimately, UI complements UX.
The fundamentals of UX website design principles
Let's dive into the fundamentals of user experience and the UX website design principles that can make or break your business website's performance and success.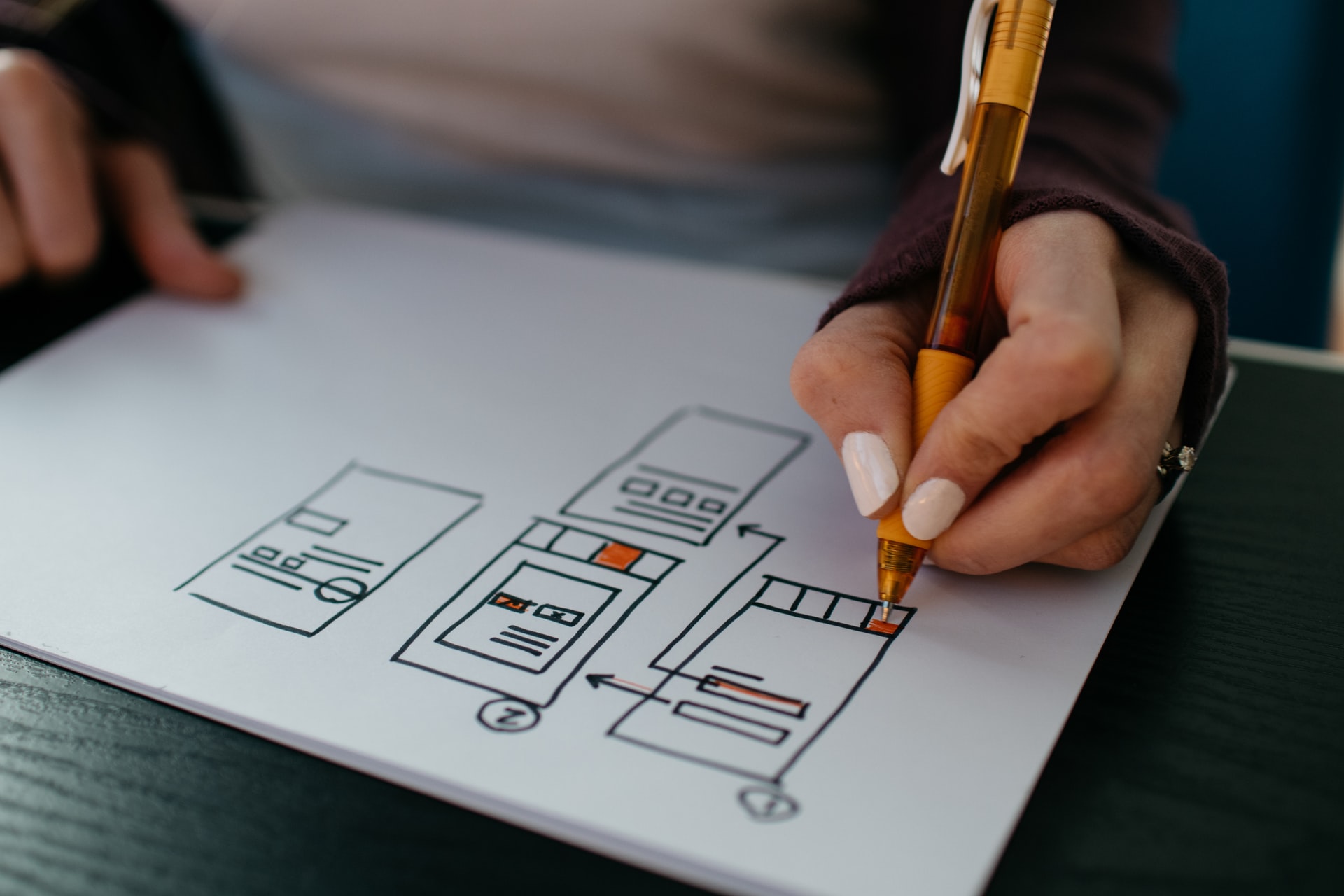 Findability
First of all, how easy is it to find your website? Findability should be a top priority for UX designers. If no one can find your website, how can you deliver a great user experience?
Consider how prospects define your services. You may wish to conduct some primary market research to ascertain their approach. But think about what drives them to search. What terminology do they use when speaking about the challenges your business can solve? Your website address, page titles, keywords and key phrases, meta descriptions and alt text will all contribute to findability, but so will a well-planned content strategy. Delivering SEO-friendly and relevant content, that's tailored to different stages of the buyer's journey and targeted at your key personas, will allow you to connect with segments of your audience at the right time. Through interviews, surveys and research, you can establish the topics and search phrases that are most likely to attract the right traffic. And, if your content is valuable, educational and useful, that's the beginning of a great user experience!
Accessibility
Having an accessible and inclusive UX web design means all users can interact with your product and enjoy a seamless experience. No group should be alienated from the experience - this includes those with physical or learning difficulties, visual impairments or the hearing impaired, for example.
There are many methods to ensure your website is accessible, starting with the readability of your text. If your language is technical and full of jargon, it's likely to inhibit the experience of new visitors, leads and customers who've just become aware of your product or service. Simple, descriptive language and buttons will help users accomplish their goals much faster, and avoid frustration and confusion.
You should also consider the contrast of colours used. Dark text on a clear light background or vice versa facilitates a more accessible experience. Calligraphic fonts that are difficult to read, too small or laid over images could compromise the accessibility of your user interface design. Whilst clear CTAs can act as signposts to find useful information and navigate through the website, and drive conversions for your marketers.
Design
94% of users will bounce from a website because of a degraded web design. Are you struggling to maintain good dwell times? A design that complements the user experience can improve the time spent on a website.
Is your website designed for ease of use or simply to look attractive? Design should ultimately be focused on all touchpoints a human has with the website.
Good UX design combines strategy, market research, technology and psychology. It's a whole discipline of its own which is why B2B marketers often hire a specialist UX designer to build a fit-for-purpose, high-performance website.
UX copy
One core part of your UX strategy should be website copy. This copy will direct users around the site and help them to navigate from one place to another, via CTA buttons or navigation menus. But it's also how you deliver information about your products and services. Your website copy needs to be compelling, helpful, insightful and relevant to your audience's needs, challenges and goals. Plus, you need to cater to visitors at different stages in the buyer's journey. Is the user an existing customer, a prospect or a new arrival?
Language is key. If your language is too aggressive or intrusive, it can ward off new prospects. Phrases such as 'request pricing' can carry negative connotations compared with more neutral language like 'get a quote'. These subtleties can make a big difference to your user experience. A/B testing in this instance has proved that the second option gained more clicks, as it's softer and appears less intrusive on the user's time.
A writer with knowledge of key UX website design principles will understand the psychology of copywriting and the impact certain things can have on engagement and conversions. They can help you to alleviate stressful, negative or overly complex language that could impede the user experience.
Working with an experienced, UX-driven web design agency
The biggest challenge for marketers and designers in delivering effective UX is losing focus on the user journey. Without a collaborative effort to build a website, that journey can become disjointed and disconnected. This results in a poor user experience and an overcomplicated design. Whatsmore, many business owners can become attached to aesthetic add-ons or phraseology that doesn't serve the user.
An experienced UX web design agency can build you a website that brings a greater return on investment. They will assign an entire team to the build, functionality, design and performance of your site.
At Inbound FinTech (IFT), we use a GDD (growth-driven design) approach and offer technical and performance analysis. Using this approach, we support businesses to continually improve their website in line with user expectations and experience. We're also a top-tier Hubspot agency that helps businesses to implement winning inbound marketing strategies to generate and nurture high-quality leads.
There is no need to complicate UX design. It's all about having a seamless, intuitive experience that uses strategy and customer research to build a tailored experience. Users shouldn't have to work hard to get what they want from your website, and in today's landscape, they will quickly move on, and competitors are waiting to take your bounced users.
Explore our website development and UX design services
To learn more about our approach to website design, harnessing GDD and UX website design principles, take a look at our website design and development services. If you'd like to discuss a potential project and find out how we could work with you to accomplish your UX goals and deliver a high-performing website, get in touch with IFT.
---
Inbound FinTech is an elite HubSpot solutions partner and digital growth agency, based in the UK's financial district but with a hybrid global team. Our HubSpot onboarding and integration capabilities help FinTech and Financial Services businesses to increase performance and grow fast. Contact our team to discuss a project or find out more about our digital growth services.