Whether it's reporting, user insights or automation features, the right CRM empowers growth and increases efficiency and performance. Looking to migrate from Salesforce to HubSpot? We outline a recent migration project that we delivered in under 6 weeks, including multiple integrations.
This HubSpot Impact Award-winning case study explores the key challenges, the solutions we provided and the results and impact of this migration from Salesforce to HubSpot - one of numerous smooth migrations we've implemented for Technology and Financial Services companies..
The Client: Pusher
Pusher is a Tech company providing bi-directional hosted APIs for apps to deliver event-based communications, push notifications and real-time features. The company has easy-to-integrate APIs for delivering notifications for any app event that requires user updates.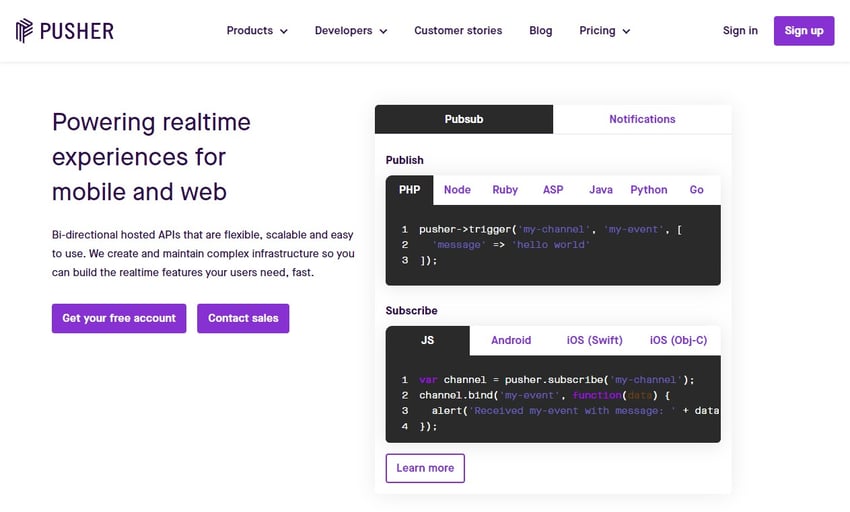 What was the key challenge the client was looking to overcome?
Pusher approached Inbound FinTech (IFT) wanting to migrate from Salesforce to HubSpot seamlessly. They needed an agency to help get ROI on HubSpot quickly, by integrating systems and getting the Sales team onboard.
The client required a CRM that could integrate into various systems, offering a holistic view of all data to gain key user insights.
The project: Migrate from Salesforce to HubSpot
The overarching goal of this migration project was to enable the client's Sales Team to migrate from Salesforce to HubSpot with all data available in HubSpot from the day they began using it, with the training and knowledge they needed to make full use of the system.
Assessing the challenge
Moving to HubSpot CRM presented an array of challenges. With 9 years of CRM data on Salesforce to migrate to HubSpot, and various integrations required for an accurate view of Pusher's multiple sales pipelines, Inbound FinTech had 6 weeks to deliver a full migration from Salesforce to HubSpot with 5 integrations and a full sales process setup, with minimal disruption to the client's operations.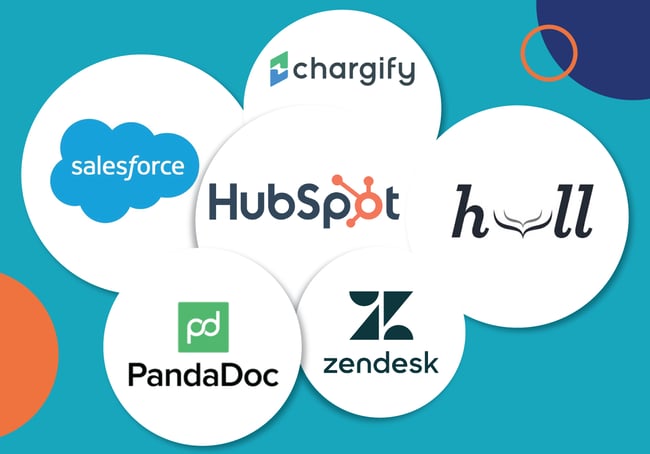 This project had 5 integrations into HubSpot:
The solution provided by Inbound FinTech
To ensure the Sales Team could move from one CRM to another with no overlap, or double work, we took a phased approach to the integrations and migration:
Integrating SalesForce into HubSpot. Using the Salesforce native integration with HubSpot, we mapped the data and created the right contact properties in the system, giving a working model of the data. The Sales Team continued to use Salesforce while HubSpot was being set up; all of their work being synced to HubSpot.
We then did a custom integration for attachments, emails and historical data. This process was smooth and didn't require additional input from the client. We now had a "mirrored" their current CRM in HubSpot, with the integration ensuring no downtime or client work lost while the team was still using Salesforce.
Hull segments were integrated and remapped in HubSpot from the original database, providing additional insight on sales leads.
Two additional integrations made up Pusher's sales tech stack: ZenDesk and PandaDoc. This gave insight into the support activities being conducted for customers and how quotes were managed.
The most challenging process was the Chargify integration

- the payment platform Pusher used on its eCommerce site. To integrate the platforms, we needed to develop a custom API manageable by the client long-term. Using

Integromat

, we built a custom API to pull through basic information about customer payment records and changes to their subscription plans through the use of events and HubSpot properties.
Once the processes and integrations were set up, we gave Pusher's Sales Team comprehensive training sessions on using the HubSpot CRM, enabling the team to hit the ground running with HubSpot and pick up where they left off in Salesforce.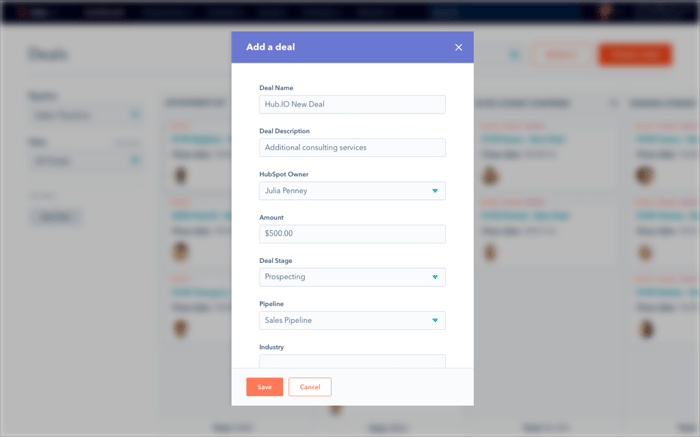 Key results of the HubSpot integration and migration project
Within 6 weeks, we migrated Pusher from SalesForce to HubSpot with all data intact, without disruption and with effective integrations and automation workflows. The integrations we implemented provided a holistic view of their entire sales funnel in the HubSpot CRM.
The key objects imported or implemented into HubSpot are as follows:
5 Integrations
26 Custom Properties
21 Workflows Created
200k+ Contact Records
13k+ Company Records
10k+ Deal Records


What was the overall impact of the Salesforce to HubSpot migration?
The HubSpot migration project was a huge success. Pusher migrated from Salesforce to HubSpot in under 6 weeks, with seamless integrations and a smooth transition to the new CRM.
We empowered the Sales team with our training and fulfilled our promise of no downtime or disruption. The team adopted the new platform and embraced its benefits. It's had a big impact on Pusher's sales processes, enabling them to:
View all activities on a contact's record, including conversations with the team, service tickets opened/closed, deals created, and the payment status of their accounts. The team used to need five tabs open to see all available contact information. Now they only need to view the HubSpot record for the same information.
Get a snapshot view of their sales funnel immediately. Using HubSpot reporting and all data available, Pusher can now accurately forecast deals and measure the performance of sales against their goals with a HubSpot dashboard.
Enjoy full transparency from HubSpot, enabling the team to keep on top of all contact activity in the sales funnel.
Client thoughts
"Switching to HubSpot has made a massive difference to the team. We no longer spend half our day trying to find the data we need - it's available to us through HubSpot reports. The CRM is really easy to use, and having all the data in one place has made our jobs so much easier. IFT has been a pleasure to work with, supporting and guiding our team throughout the process."
Summary: Migrating from Salesforce to HubSpot with ease
We hope this case study has demonstrated how migrating from Salesforce to HubSpot can be quick, smooth and hassle-free, and why it's crucial for your Sales team to have an all-in-one CRM solution that offers visibility over the entire sales process and user activity.
Considering migrating from Salesforce to HubSpot? Talk to an award-winning Elite HubSpot Agency about your plans, goals and challenges!
---
Inbound FinTech is a leading digital growth agency for companies in the Financial Services industry. We've taken countless businesses through seamless and cost-effective HubSpot onboarding and migration processes. We're a full-stack agency, offering a wide range of services from Inbound Marketing and Sales Enablement to CMS builds and Website Design. Want to discuss a HubSpot onboarding or migration project? Speak to our experts today.