June 27th, 2022. Mark the day - the return to in-person events for Inbound FinTech! We were over the moon to be able to attend GROW London 2022, HubSpot's event for marketers and business professionals looking to learn about the latest digital trends and strategies, and how to apply them within their organisation to accelerate growth. Although it was a hybrid event, a few of the IFT team were lucky enough to attend in the flesh.
We look back at the event and round up the key takeaways and learnings from GROW London 2022. If you weren't able to attend, see what you missed.
What is GROW London?
GROW London is a one-day event for HubSpot partners, businesses using the platform and seeking to learn more about the benefits and how to maximise their use of the tools, and digital innovators helping brands to grow faster and deliver exceptional experiences for customers throughout the buyer's journey.
As mentioned, it was a hybrid event. Although the event was organised in person, at Camden's iconic Roundhouse venue, HubSpot also opened it up to those who wanted to attend digitally, via an immersive digital portal - much like the one used for the last INBOUND event.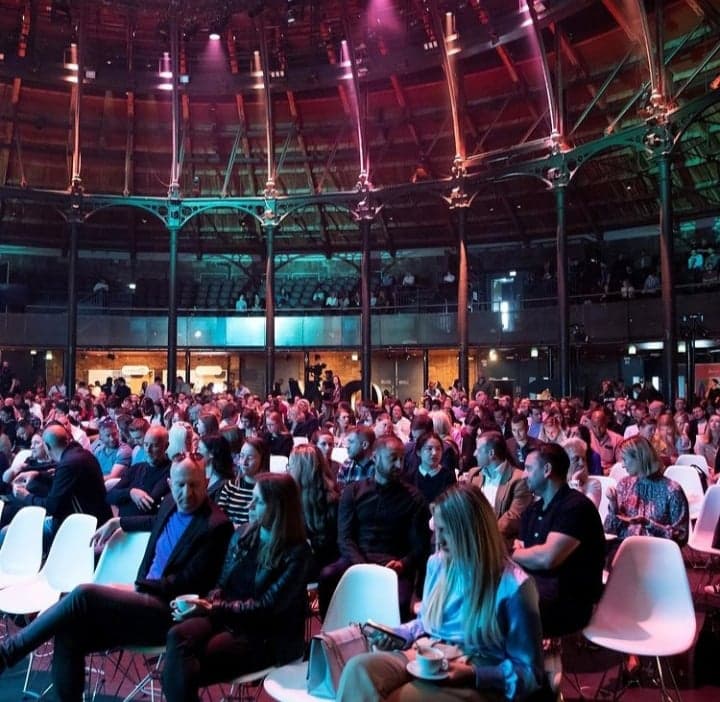 GROW London 2022 agenda & speakers
The event boasted a powerful roster of speakers on a fast-paced agenda, from panel debates about the latest industry trends to dedicated sessions about products and platforms, including Google, LinkedIn and HubSpot itself.
There was a diverse mix of experts, from business owners and CEOs to departmental heads and even entrepreneurs, like the infamous Steven Bartlett, focusing on driving growth and customer success in an era of fast change and uncertainty.
In between the engaging sessions were some welcome refreshments and locally-sourced food, plus opportunities to network and mingle with other inbound enthusiasts and event sponsors.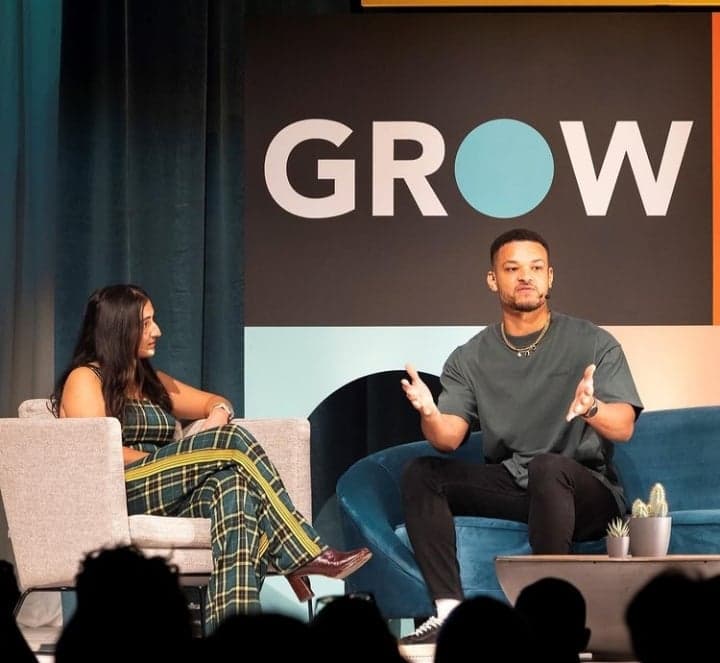 Key learnings from GROW London 2022
We've pulled together some of the key learnings and takeaways from the day's sessions that stood out. Let's dive into the awesome insights offered by the experts that were on show.
Focus on the three Rs
With the Great Resignation arguably being the biggest challenge facing companies in the UK - 2/3 of people in the UK are looking to change their jobs in 2022 - there was a dedicated session at GROW London on The Three Rs (Recruiting, Retaining, and Rewarding Top Talent). Amy Brierley, Chief Data Officer at Corinium Global Intelligence, and Andreï Sochala, Vice President of Sales at Aircall, led the discussion on how to engage workforces and attract new talent, and why leaders should embrace work-life balance to overcome labour shortages.
Andreï noted that talent scarcity is a key challenge today. Hiring needs to be more efficient. Companies can't afford too much churn as onboarding is time-consuming and costly. Meanwhile, Amy revealed the challenge of onboarding remote employees and how that's revealed the need for fostering company culture, using the right tools, providing organic channels for employees to engage with, and focusing on gathering employee feedback and better supporting team members.
Inevitably, the topic of the pandemic's impact and the challenge of managing remote and hybrid workforces was prominent. Amy and Andreï outlined the need for empathy, transparency and a culture of feedback.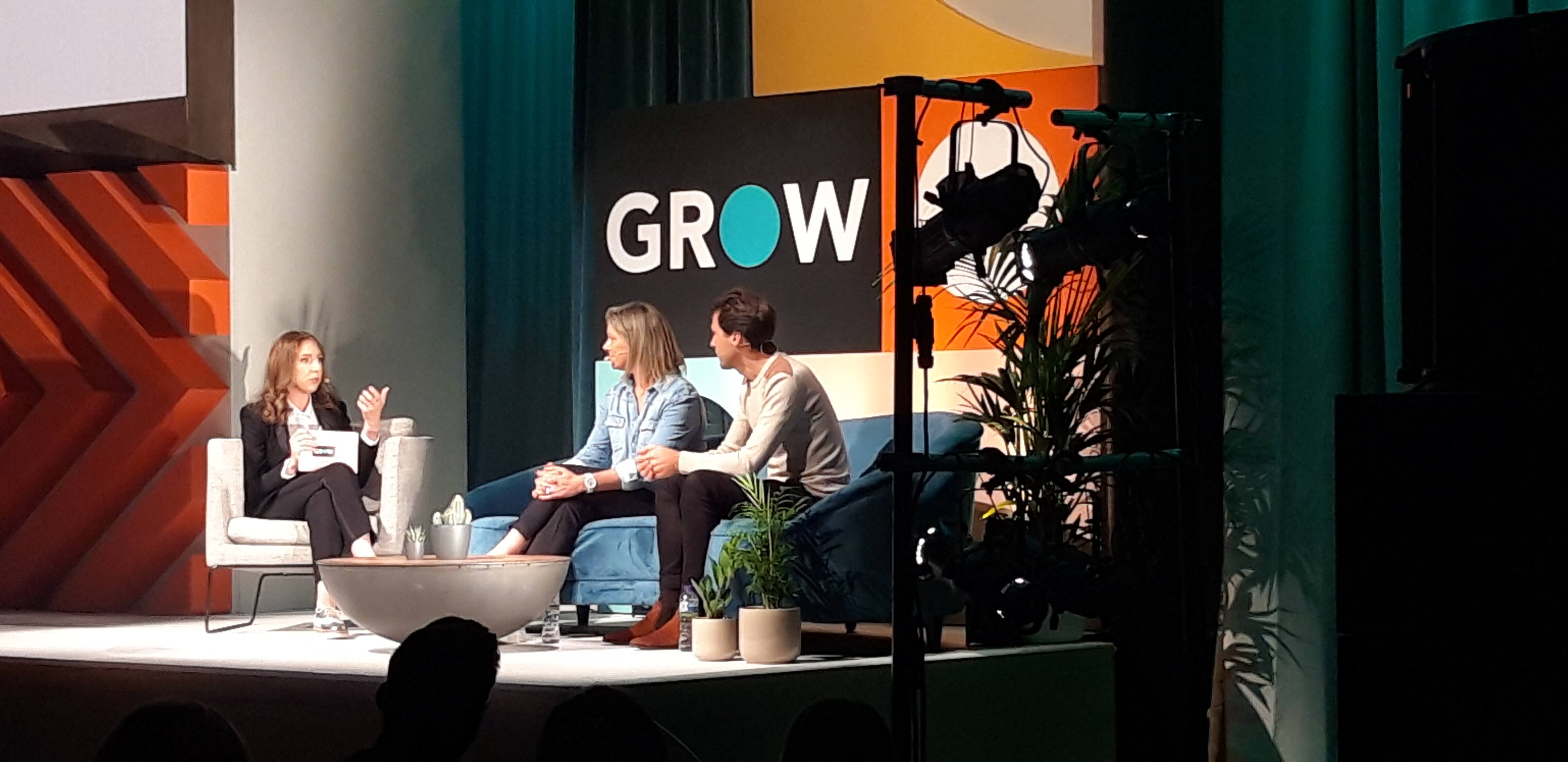 Salary expectations are up and counter-offers are much higher than they used to be, so efficient hiring is paramount. The panellists agreed that it's time to "hire less but hire smarter." Inefficiencies need to be addressed, as you can't afford to lose people after just a matter of months. This brings us to employee retention.
So, how can companies retain their top talent? Here are some of the insights from the session:
Company culture is vital but it needs to be holistic and can't be forced
Leaders need to build trustworthy relationships with their teams
Salaries should be fair and if there are gaps, people need to know why
Coaching and leadership development is key
Be transparent about progress - offer regular updates on revenue, MRR and NPS, so employees can see how the business is doing and why it's taking certain actions
Feedback is extremely valuable - gather insights around employee sentiment, potential issues and areas for improvement, to take actions to boost engagement
The last couple of years have been tough on everyone and it's important to show employees appreciation, recognise their efforts and challenges and reward performance and loyalty. Beyond physical rewards, the panellists said businesses need to:
Share employee achievements
Give employees greater support, including wellbeing initiatives
Provide a safe space for honest communication and feedback
Offer opportunities and tools to engage with other team members in a fun way
Prepare to dig a little deeper for your customer insights
In Will Wallace's session, The Future of Customer Privacy with Google, Google's Head of Measurement for Marketing Solutions in EMEA focused on browser updates phasing out third-party cookies, how to bridge the data gap and the tools available to businesses.
With 64% of consumers saying they mistrust companies protecting their data online, businesses need to realise that privacy matters. Without trust, consumers won't share data. As regulatory changes bring in new standards, the future is going to be all about consent.
If you can't capture as much data, you're not going to be able to measure conversions or sales back to your marketing the same way. You'll have to work harder to target or reach people and automated bidding will also be impacted. Gathering more first-party data, from your CRM, communications, sales interactions, and more, will be key.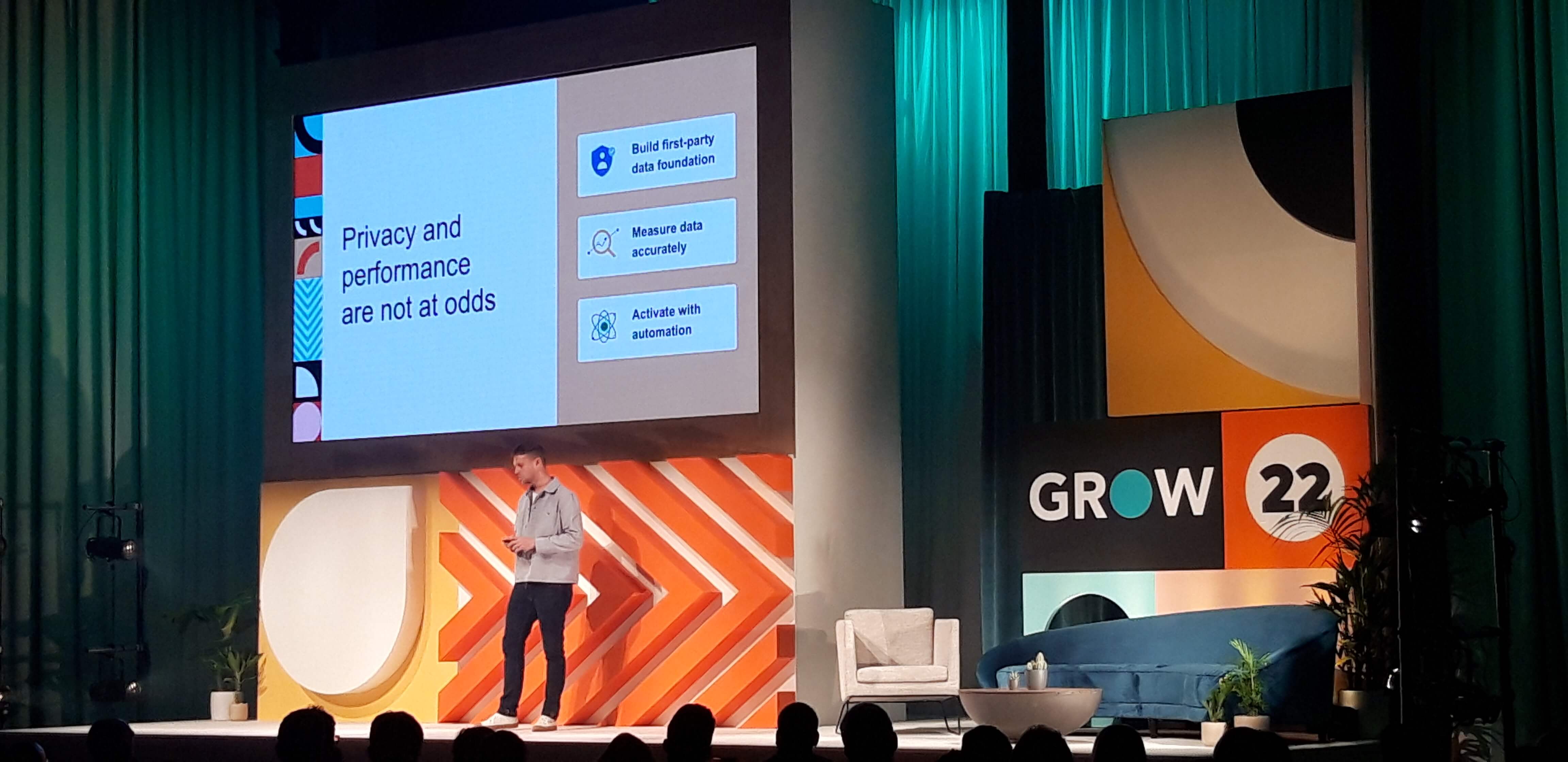 Will outlined the key pillars for bridging the data gap:
Build a first-party data foundation with:

Google tagging
Transparency around how you collect data and what you do with it

Measure data accurately by:

Using modelling and machine learning to fill gaps in data, generate insights and consolidate data
Using enhanced conversion data

Activate with automation and smart bidding to:

Drive better ad campaign performance
Create a greater scope of KPIs to focus on customers at each stage of the lifecycle, rather than just CPL
Tell Google what leads are more valuable for the business
The lesson is that privacy and performance should not be at odds with each other.
Build a sustainable future
Sustainability was a focus in various sessions at GROW London 2022, but particularly in the sessions, Lessons Learned on the Path to Growing Better (with Passion Capital's Eileen Burbidge and Janine Chamberlain, UK Country Manager and VP Global Clients Program at LinkedIn) and Growing Sustainably at Scale (with HubSpot's Director of ESG, Yogesh Chauhan, and Jonathan Chandler, CEO of The Tilton Consultancy).
Yogesh and Jonathan predicted that customers will increasingly expect to see companies stepping up their game when it comes to sustainability and will want to know more about their ESG considerations. There is so much in the media and awareness being generated on social networks about related issues, such as climate change, economic struggles, how much resources are being consumed and where we're getting them from.
Brands will be evermore scrutinised on their stances on key issues and ESG initiatives and will need to be transparent. You'll see more Chief Sustainability Officers popping up - particularly in large organisations.
The topic of sustainability encompassed much more than just environmental considerations, the speakers echoed the need for a long-term vision. This might feel at odds with the increasing demand for businesses to be agile - in fact, Steven Bartlett, who was last on stage at GROW London, talked about the futility of 5-year plans in today's era - but longer-lasting propositions offer businesses and consumers more value. For example, digital solutions that future-proof organisations for ongoing change, rather than systems that become obsolete after a few years.
A customer-centric and empathic approach to growth
Various sessions at GROW London touched on the growing importance of taking a customer-centric and empathic approach to marketing and interactions with leads and customers throughout the buyer's journey.
In the session on The Future of the Front Office, featuring Rob Giglio, CCO of HubSpot, and moderator Verity-Jane Dearsley, Chief Product Officer at Huble Digital, the panellists discussed how the pandemic has led to the collective sense of feeling overwhelmed and overstimulated by news, data, content and tools/channels, etc., and that brands should be mindful of this.
Marketers must ensure they don't overwhelm customers or bombard them with too much information and communications. Rob emphasised that brands must simplify messaging and keep interactions relevant, succinct and valuable.
In the earlier session, From Lessons Learned on the Path to Growing Better, the panellists spoke a lot about the blurring of lines between work and personal life and why leading with empathy is key. Big global events and movements, such as the pandemic, MeToo and Black Lives Matter protests, have caused huge reverberations, and businesses are now more aware of their employees' needs, how people are treated and how family life impacts their work life.
Employees want to know what their leaders stand for and how they'll support equity and allyship. But as brands and business leaders are stepping up and talking about these issues more, authenticity is vital.
In the dedicated session on customer-centricity, called A Customer-First Approach to Growth, the panel (Neal Riley of Adaptavist, Daniel Greenhalgh of Pitchero and Babita Earle of Zappi) said we need more human connections, whilst balancing the use of automation to make customers' lives easier. While in a later session dedicated to HubSpot's flywheel methodology, the speakers (Mark Debenham from Adverity, Jonathan Sabarre, Director of Marketing at Newcastle University, and James Tucker, CEO at GovNet) made it clear that quality data is the key to gaining insights to improve the experience at every touchpoint in the customer journey.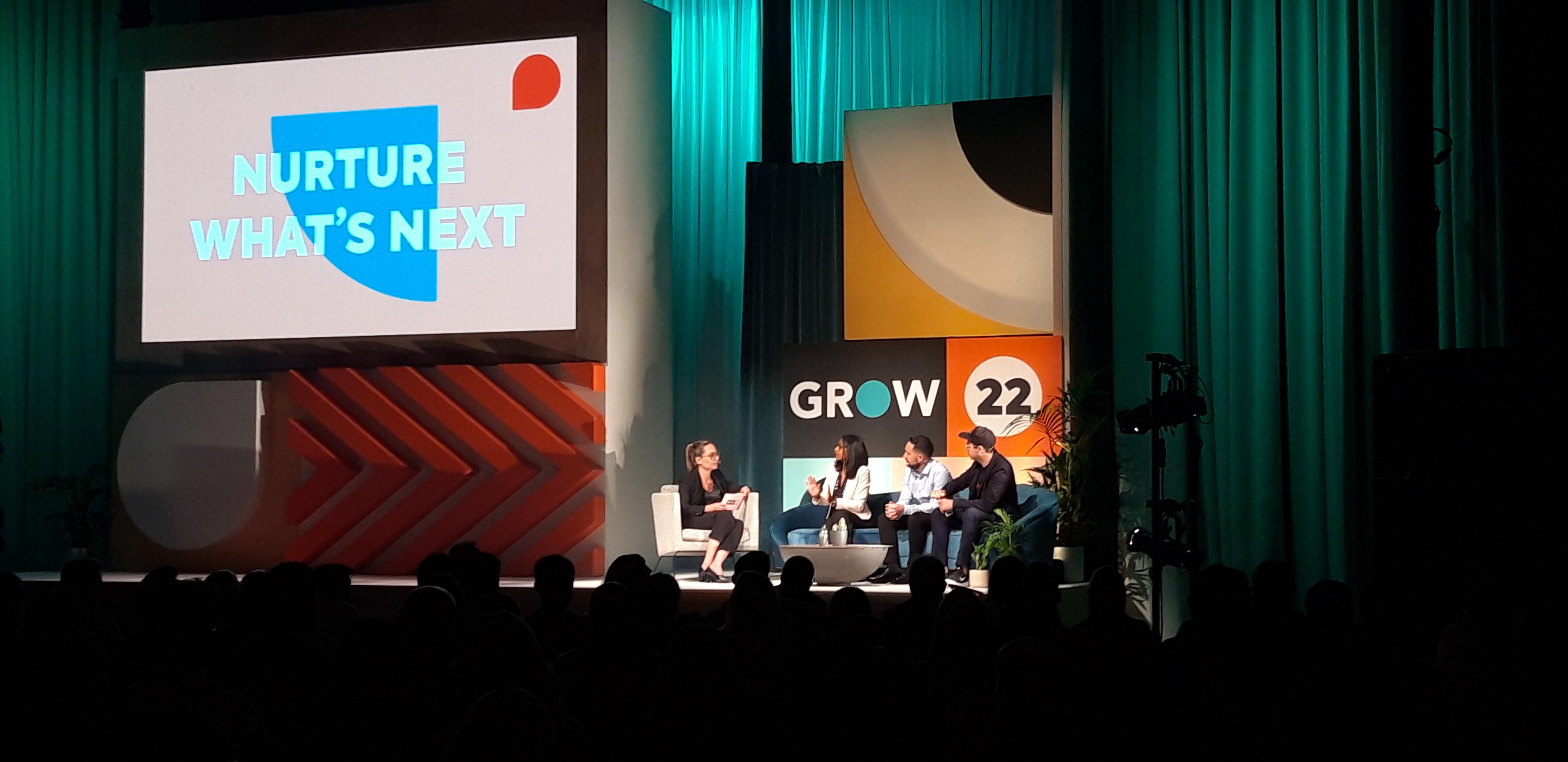 This was echoed in the Future of the Front Office session, where Rob outlined why businesses must have connected systems to consolidate data, get better visibility of the customer lifecycle and learn more about customer needs.
Summary
We hope you enjoyed our round-up of HubSpot's GROW London and the themes and takeaways that resonated with us. Bring on INBOUND later on in 2022! If you want information about this year's event, head to the INBOUND event page. There's an exciting array of other speakers on the 2022 agenda, including the newly announced headliner, Barack Obama no less!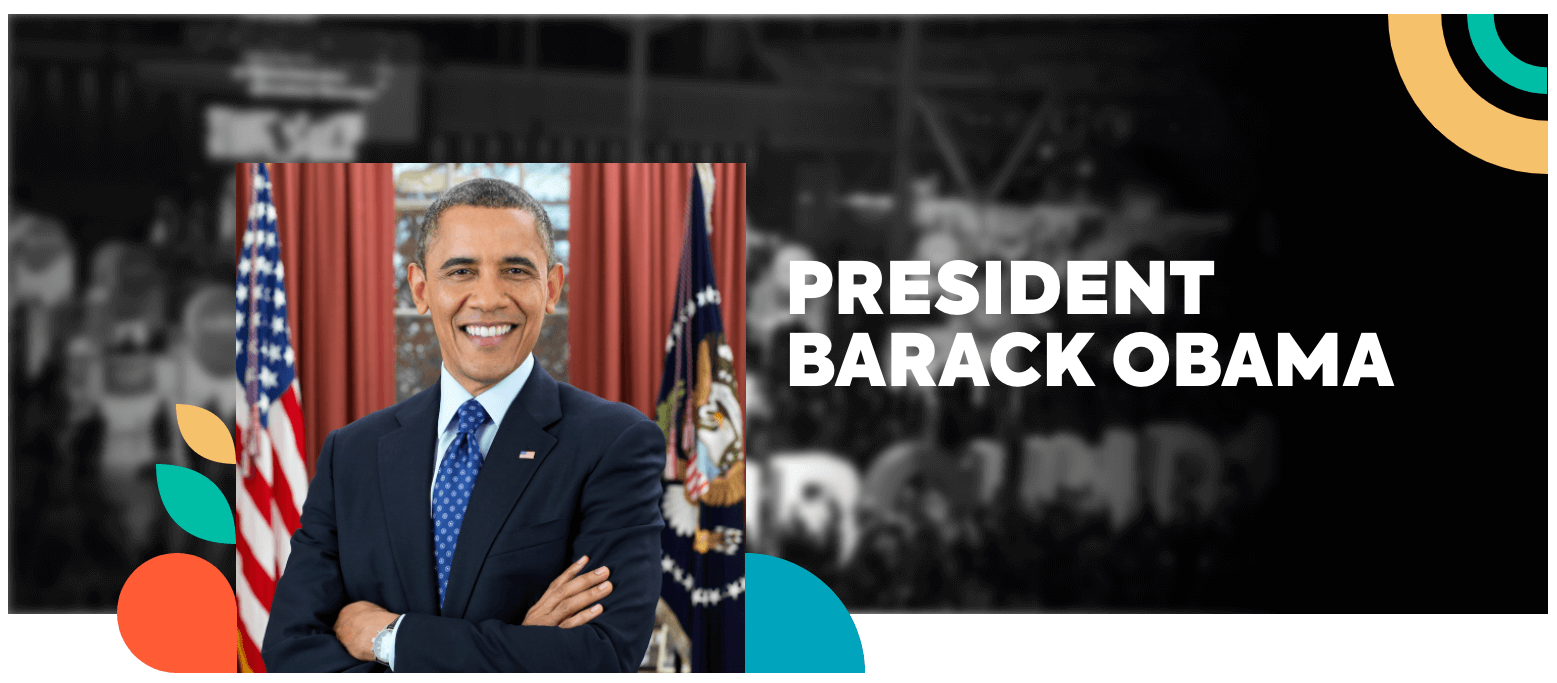 Inbound FinTech is a leading digital growth agency and elite HubSpot solutions partner. If you'd like to get in touch ahead of INBOUND, chat during the event or just discuss our range of HubSpot services, we'd love to hear from you.