Online banking has many benefits. Two of the most important are speed and convenience. People who participate in online banking can access their accounts, view their statements, make transactions, pay bills, and much more - from their homes or on the go. It's no surprise then that 76% of UK citizens used online banking in 2020. Despite the benefits, there are also distinct challenges marketers in this sector face. In this blog, we explore the main issues and challenges in the online banking industry.
The challenges are highly significant both for banks that offer online banking, but also for their customers, who depend on the banks to operate effectively. Online banking marketers need to know these challenges so that they can efficiently navigate them. Let's dive in.
1. Shifting banking habits
Online banking usage has seen a surge during the pandemic. UK bank TSB, for example, saw a recorded 137% increase in enrolment for internet banking since March 2020. Due to lockdown restrictions, online banking adoption soared and now up to 80% of people prefer online banking to visiting the bank, and banks all over the world have started closing the doors of their physical branches.
Further to this increase in digital banking usage has been an increase in contactless solutions amidst social distancing practices. Mastercard reported an increase of 40% globally in contactless transactions in 2020. As consumers have made the shift to digital and businesses have started increasing their ecommerce capabilities, the appetite for fully virtual, contactless banking solutions will continue to increase. Further to this, the adoption of wearable payment devices has seen an increase and experts predict the market value of wearable payment tech to grow at a compound annual rate of 29.8% between 2021 and 2028.
With this growing shift in digital banking habits, banks need to keep their product offerings relevant. As they introduce more online banking capabilities, it's up to marketers to ensure that customers are aware of their bank's full product offering, further enhancing the online banking experience for them and exposing them to the numerous benefits that come with doing banking online.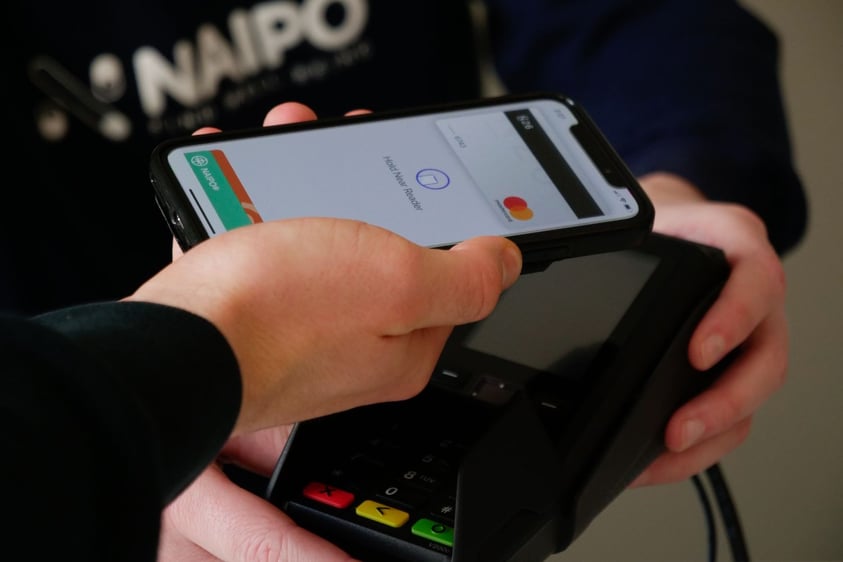 2. Security
Security is one of the most significant challenges for online banking marketers because of the inherent concerns that are traditionally associated with banking online. Although banking systems are designed to be virtually impenetrable, cyberattacks and fraudulent activity are still a reality. But often users don't realise that their online habits may be putting them at risk.
Mobile browsers and apps account for 71% of fraudulent bank transactions. Fraudsters prey on poor privacy habits on the part of the user. Issues like weak passwords and using unsecured networks make people vulnerable to online attacks, like login credential theft and phishing, which could result in fraudulent bank transactions.
Marketing professionals in the online banking sector need to focus on demonstrating and explaining the security of their online bank systems, but also educate customers on how to be more conscientious online by improving their privacy and security habits. Practices like multi-factor authentication and using passphrases represent a good starting point.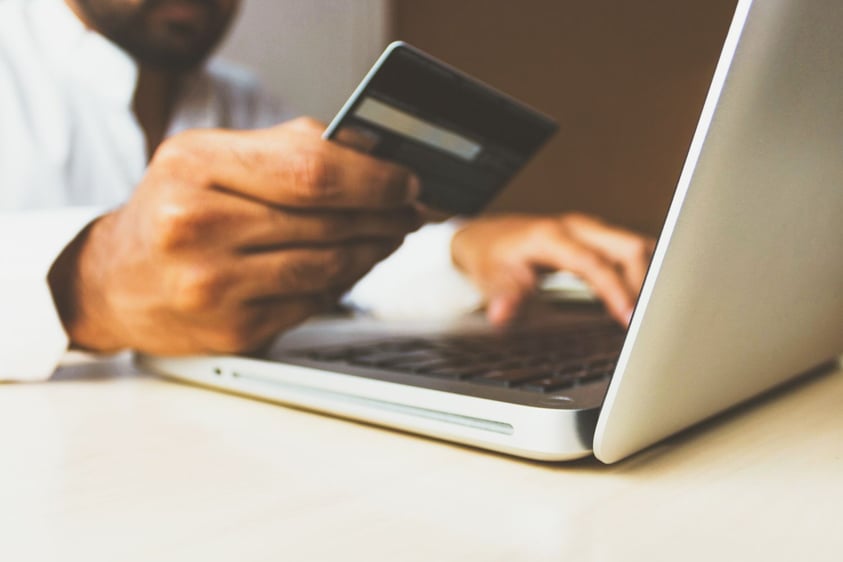 3. Technical issues
Whenever we use the internet, we risk experiencing technology and service interruptions. System stability and efficiency can affect your ability to access your accounts if your internet is slowed or stopped entirely. Similarly, no matter how sophisticated the tech, bank servers are still prone to both intentional and accidental downtime.
System downtime can be a challenge as not only are users unable to make payments or conduct transactions but concerns about data and fund security also start to emerge. Downtime can cost businesses $1.55 million every year.
Marketers should prioritise alleviating customer worries by explaining that their funds are not at risk if technical issues occur. However, they should also ensure adequate communication of planned system downtime, like scheduled maintenance, so that customers know to expect service interruptions.
4. Lack of personal relationship
Although 73% of people worldwide use online banking at least once a month, more complex customer needs can be difficult to meet through digital banking alone. The benefits of having a personal relationship with your bank are often overlooked, as navigating challenging banking scenarios can often be made easier by the involvement of bankers. Having an in-person banking relationship can help customers compare their options and find solutions tailored to their needs, something which isn't as easily achievable through self-service.
The ideal scenario would be a blend of online banking for day-to-day transactional needs and personal relationships with bank staff to help customers find the right solutions for their overall banking needs. Marketers can strive for this blend by letting their customers know how to access real people, but also by ensuring that their digital banking experience is streamlined and easy to understand. This will help keep customers as informed as possible in both the digital and physical banking environment.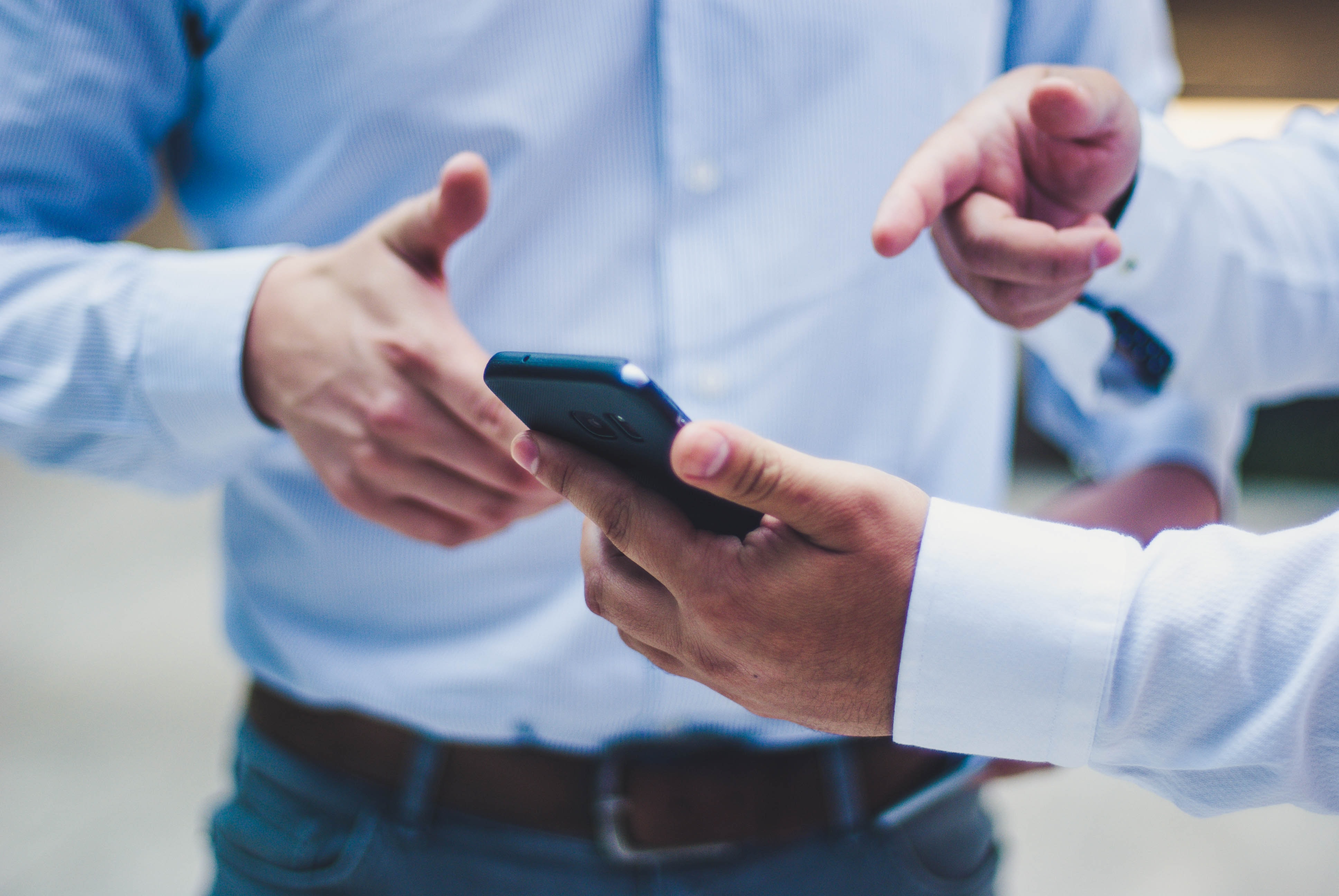 5. The changing banking landscape
The changing banking landscape has seen a rise in digital-only banks and FinTechs offering streamlined banking solutions. Brazilian neobank Nubank, as of June 2021, had an impressive 25 million customers. And in the UK, there is a thriving challenger bank scene. Chime saw an increase of 8 million customers in 2021, bringing its total customer base to 12 million. Whilst here are just a few of the other UK challenger banks (or neobanks) seeing impressive growth:
Revolut

with 15 million personal users

Monzo

with more than 5.6 million personal users

Starling Bank

with more than 2 million customers
Considered nimbler and more transparent than traditional banks, neobanks have fully embraced the power of digital to offer a seamless banking experience with little to no fees. These pose significant competition for traditional banks, as merely having an online banking component is no longer enough. Traditional banks must continue to adopt digital transformation and adapt their services to be as easily available and efficient online as they used to be in-branch.
Banks can look to leverage customer data to provide a personalised banking experience, redefine call centre strategies and up-skill agents to be able to deal with complex customer needs, and identify opportunities for digitisation across the value chain, including process digitisation and intelligent automation.
While banks work on honing their competitive advantage in the changing banking climate, marketers can economise on customer loyalty by reinforcing their banks' wealth of knowledge and well-established presence. Plus, they can continuously emphasise the value they add to customers' banking experiences through user-friendly platforms, increased digital product offerings and transparent and prompt communication - especially as banking behaviours evolve.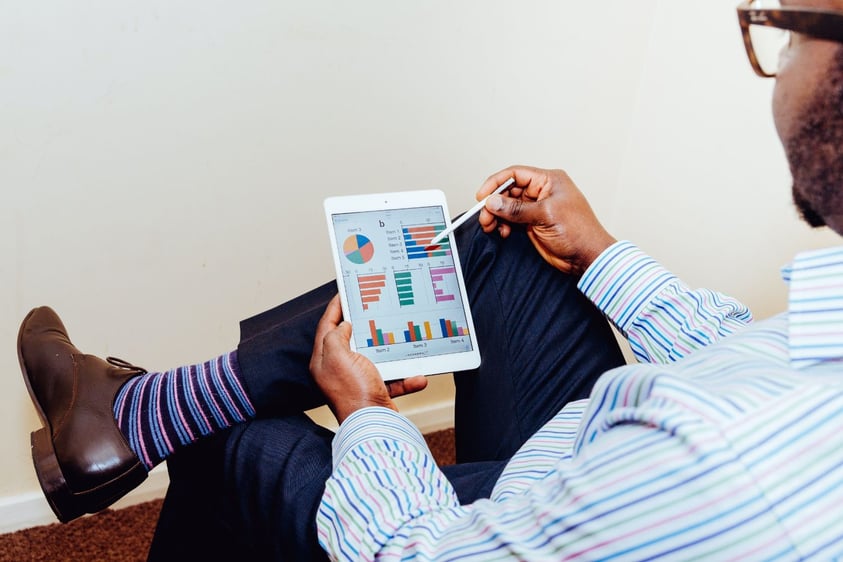 Summary: Turning Online Banking Challenges into Opportunities
Online banking is one of the most significant developments in the Finance industry. However, despite the many benefits for customers, we also outlined the key challenges in online banking that marketers face. But we hope we've demonstrated how these challenges can be turned into opportunities to improve processes and customer engagement.
Changing consumer habits and FinTech innovations, as well as security and technical concerns, are all major challenges of online banking that marketers must reconcile to succeed in this field. Demand is high, and digital banking apps and challenger banks will only grow more advanced and successful as they resolve marketing challenges and meet new consumer needs.
Think your FinTech business could benefit from a marketing strategy consultation? Inbound FinTech is a leading growth agency for the Financial Services space. Access our Ultimate Guide to Inbound Marketing today!
---
Inbound FinTech is an award-winning digital growth agency and Elite HubSpot Partner. We help FinTech and Financial Services businesses significantly improve their marketing performance. We can transform your lead generation process, boost website traffic and help you to attract your ideal customers and generate quality leads through proven inbound marketing tactics and strategies.